The Different Types of Locks and Bolts
December 21, 2018 8:00 am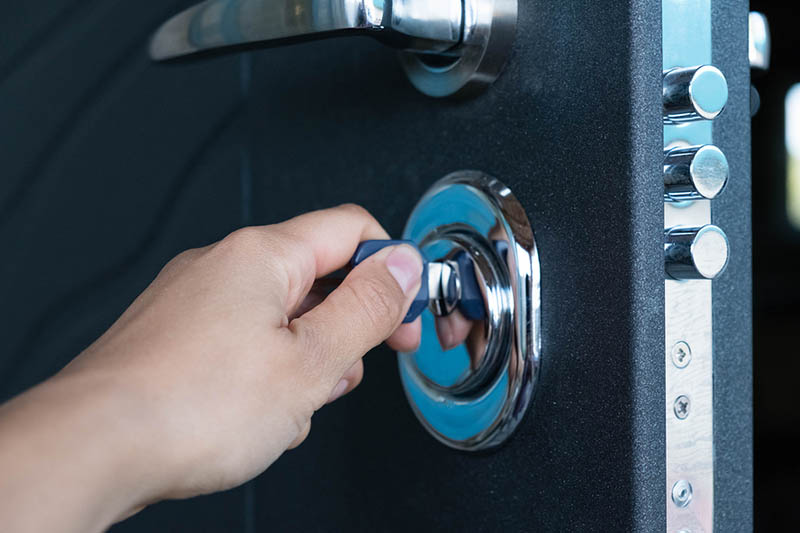 When you call a locksmith in Ontario, you might not know it, but they probably run through a whole load of choices of locks before they decide upon the right one for the job you have presented them with. They will probably explain the type of lock they have chosen and why they think it is the best for the job, but you will most generally be unaware of just how many lock types there are. If you were to ask the question of All City Locksmith, they would tell you there are at least 10 different types of locks and bolts:
This type of lock is a doorknob with a built-in locking mechanism. There is a knob on both sides of the door and the locking mechanism can be either a single or double cylinder (a double cylinder allows the door to be locked from the inside as well as out). Doorknob locks are one of the most common types of locks, particularly on interior doors such as those on bedrooms and bathrooms. They are also used on front doors, usually in combination with a more secure lock such as a deadbolt.
These are similar to doorknob locks except they have a handle rather than a knob. They offer a different aesthetic appeal to doorknob locks and might have handles on both sides, or a handle on one side and twist knob or keyed opening on the other. Handleset locks usually have a deadbolt rather than the spring bolt of a doorknob lock.
Designed for interior use because they offer little security, this type of lock has a simple handle on one side and a twist knob on the other. Your locksmith in Ontario will advise these for basements doors or closet doors. Their advantage is that you can open them with one hand.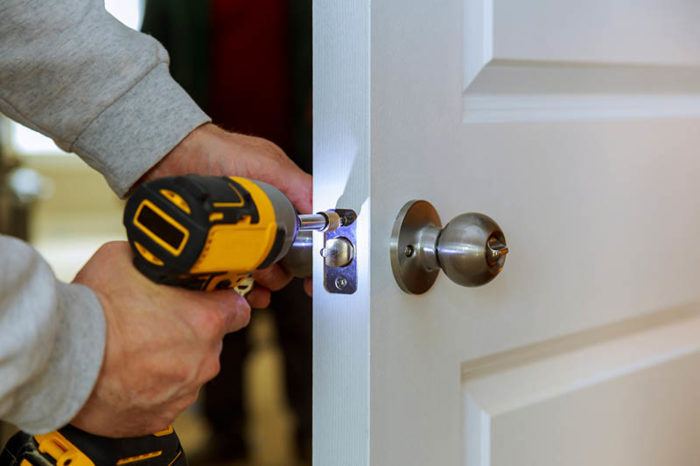 The deadbolt provides more security than the other locks described above. Unlike a spring lock, a deadbolt lock cannot be moved into the open position without a key. It is usual for entry doors to have a spring-loaded doorknob lock as well as a deadbolt lock. This reduces the risk of forced entry. The more secure type of deadbolt is one with a double cylinder, although single cylinder designs are available.  
Sometimes called a sliding bolt, a barrel bolt is fitted to the inside of the door, effectively shutting you safely in your home. It cannot be used on an entry door from the outside. The main locking assembly is a cylindrical lock fitted to the door that slides into the catch that is fitted to the door frame. It is common to fit two barrel bolts to a main entry door, one at the top and one at the bottom.
This is an excellent alternative to a peephole because they allow you to greet people and talk to them without having to fully open the door. The person at the door cannot gain entry until you release the chain so the door can be fully opened.  They are fitted on the interior side of an entry door with the catch on the door frame and the main locking assembly fitted to the door.
You won't find cam locks on doors, except on locker doors and similar. Cam locks are the type used on mailboxes, filing cabinets, items like fireproof boxes, and bank deposit boxes. It is a simple mechanism where a cam is engaged or disengaged with a key. They are tubular or flat with a key of the same shape.
A padlock is available in many different sizes and is a portable mechanism – i.e. they aren't attached to anything; they lock into themselves. A padlock is usually rectangle or square-shaped with a u-shaped bar that moves up and down into the body of the lock and is secured with a key. They are the simplest form of lock and do not provide high security but are ideal for shed doors, storage unit doors, and roller shutters.
Also known as a circular padlock, they are usually stronger and more robust than a simple, regular padlock, working in the same way with a bar that slots into the holding mechanism, secured with a key. They offer more security than a simple padlock.  
As we move deeper into a digital age, electronic locks are becoming more common in all sorts of applications. Electronic locks do not use keys or bolts, or anything that slides or catches. They are a keypad into which either a code is entered into or a card can be inserted into a slot. They usually relock automatically once you have entered through the door. They are popular in hotels, schools, offices, and apartment blocks, and are becoming more popular in residences. Electronic locks can also come with a key system in case the card is lost or code is forgotten, and some can operate as a remote entry system.

These are the most common locks and bolts in general use, but at AllCityLocksmith, we know things are moving towards Smart Locks which use Bluetooth, Wi-Fi, Z-Wave and smartphone apps to operate. We will continue to provide all types of lock services from simple padlocks to the latest technology.