When people are looking for locksmith services in Rancho Cucamonga and the surrounding areas, they only tend to focus on expensive door locks and camera monitoring systems.
However, there is one entrance to the home that everyone forgets – the windows. There are many things you can do to reinforce your window security, and we'll explore the most important tips in this article.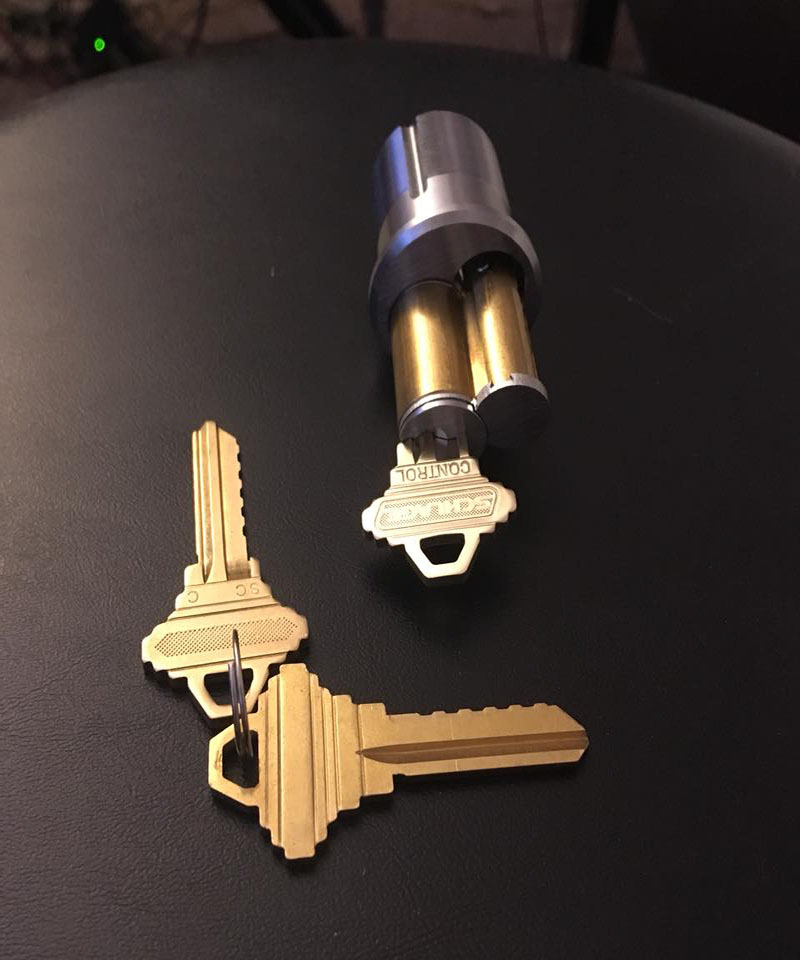 Always keep them closed and locked
No matter how much you need to air out your home, don't do it when you're away or sleeping. An open window is an invitation for thieves looking to steal someone's belongings.
As an expert locksmith Inland Empire, CA, we have been in business for a long time. We have seen that open windows are the most common security lapse in homes of all types. Air out your rooms when you're awake and present in the house.
Window reinforcement
Even when the window is locked, burglars will try to break in. There are two quality options for preventing this – reinforced and laminated glass. Reinforced glass is glass with more layers, urging the thief to strike harder to break it. This will take more time and increase the chances of the thief being caught.
Laminated glass, or safety glass, is one of the more popular search results when people Google "window security and locksmith near me." It consists of two sheets of glass with a vinyl layer in-between them. Even the strongest and most skilled burglars will need a lot of time to break laminated glass, so they will give up after one or two hits.
Wire mesh and bullet resistant glass are also good options if you have a good budget. However, we only advise this if you live in a high-risk neighborhood.
Window bars
Remember, the whole point of window security is not to prevent break-ins, but to put off the burglar before he or she even does anything. A good way to discourage anyone from breaking into your home is window bars. Nobody can squeeze through the bars and breaking them requires a lot of noise.
Contrary to popular belief, window bars don't have to make your home look ugly. Some companies specialize in creating custom and artistically-style window bars that will be both aesthetically pleasing and secure.
DIY security
No matter how much technology has advanced, we will never stop using DIY security measures for window security. There are several ways in which you can make your windows more secure. We personally recommend putting something that makes a noise when broken or when it falls. A vase or bowl can be great security measures if you use them well.
Place your breakable object on the side of the window within your home. The chances are that the burglar won't see the object and it will break, causing noise. This will not only alert you but also scare the burglar off.
Thorny bushes underneath the windows are also effective. Remember not to have any trees with strong trunks near your window. Burglars can use them as climbing aids.
Call us at (909) 229-4955 whenever you are looking for quality emergency lockout services or the best residential or commercial locksmith services.
If you have a commercial vehicle and are in need of copies. Bring us your keys and we will make sure your new keys are cut accurately. We carry a wide variety of commercial vehicle keys like freight liner, Ford, Hino and even Volvo. You can either bring us your current key or we can drive to your place and cut fresh keys on the spot.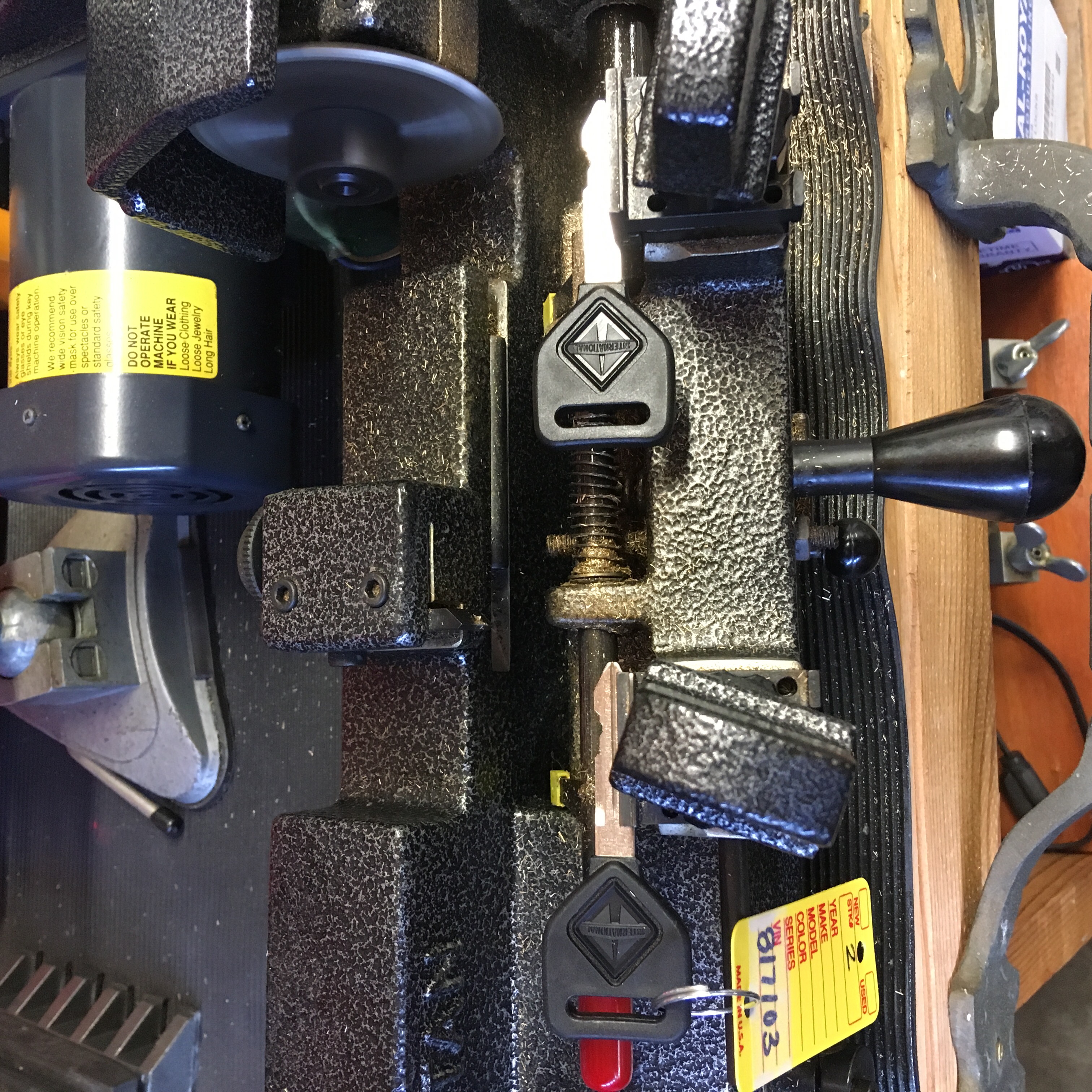 Lose your mailbox keys? We can help! If you are in need of immediate locksmith Service for losing your mailbox keys or simply never handed any, we can usually in most cases offer immediate service. We carry a few different kind of usps locks that will fit your mailbox. Most locks come with 3 keys. We will drive to your place a lot faster than the post office can.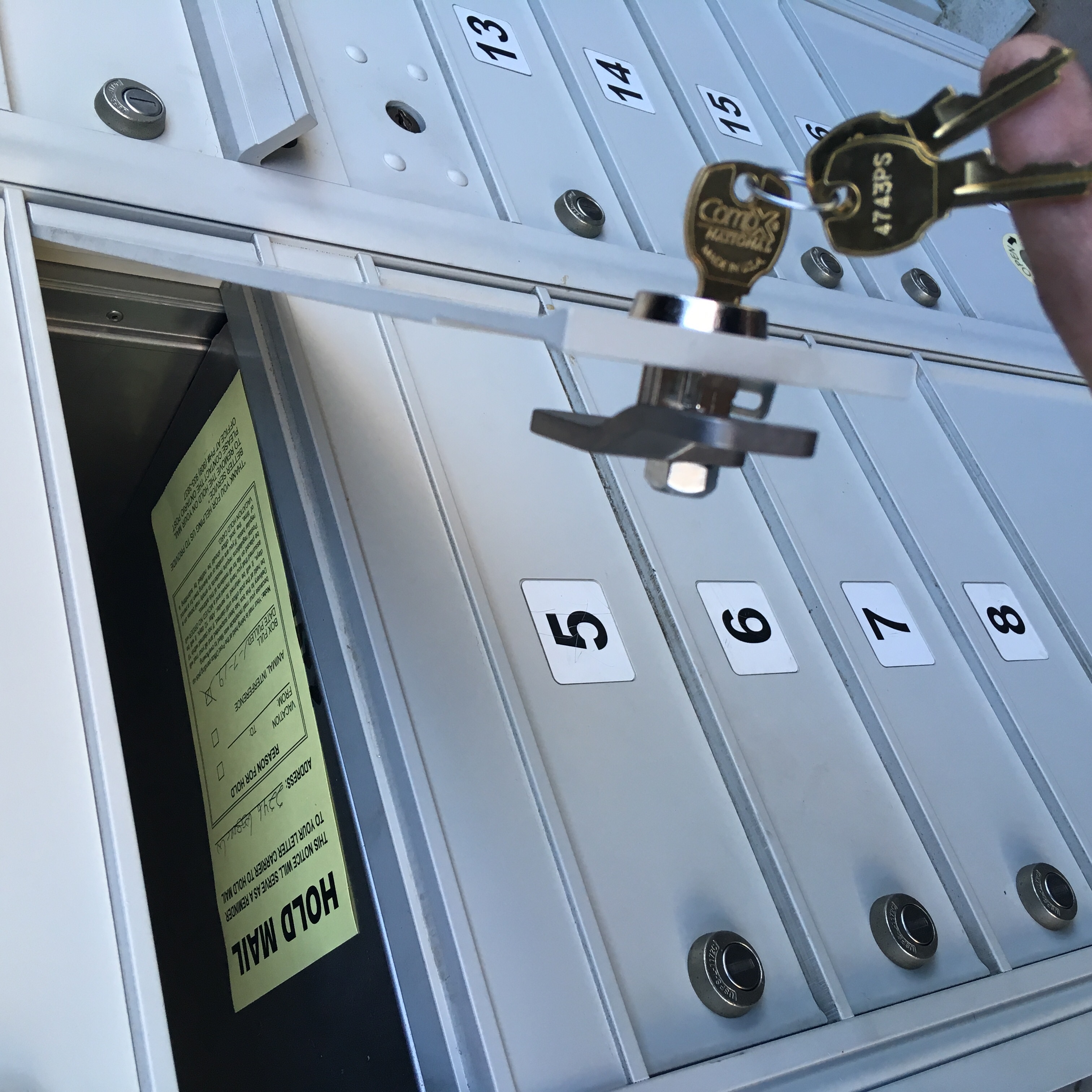 Most people would think they only require the services of a local locksmith in an emergency, when you're locked out of their car, or some reason to change the locks on your front door, however, a locksmith can provide other services. The services provided by All city Locksmith can improve the security of your home in various ways:
The security of your exterior doors
The last thing anyone wants to consider is any type of home invasion and the first line of defense is your exterior doors, i.e. the front and back doors. High-quality locks are essential, there are various types of locks, and some locks offer more security than others. At a minimum your front door should have a five-lever mortice deadlock and a dead-latch cylinder lock. A heavy-duty deadbolt is a high-value, low-cost addition to your security system and there's a choice of double-cylinder deadbolts which are keyed on both sides and single cylinders which are keyed on just the one side. Whatever type of lock you decide upon, ensure it has a grade 1 security rating.
It is not always practical to be able to fit high security locks to a back door, so ask your local locksmith for advice on the most secure ones. The material your door is made from can affect the kind of lock you need. UPVC and composite doors operate with a multipoint locking system which utilizes a lock cylinder which prevents lock snapping. Timber doors usually have a mortice lock. It is advisable to buy the best locks you can afford, because in this case, price does make a difference and the higher the price, the better the lock. You can still find a Fontana locksmith who will fit them for a reasonable price.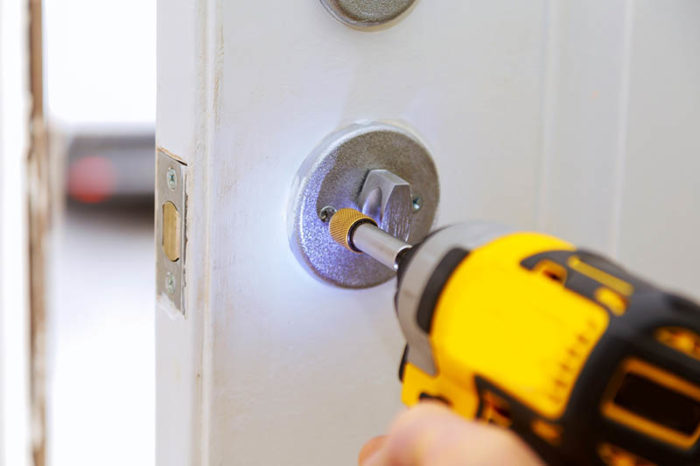 It is also advisable to fit a door chain and peephole – a wide-angled peephole is best. If you live in an area where enhanced security is required or there is a high rate of burglary, you might consider other preventative methods such as a door security bar or a door jammer (portable brace). You can also strengthen the door against forcible entry. One method is with a strike box which fixes behind the doorjamb replacing the existing strike plates with larger plates fixed with longer screws.  Another method is a reinforcer plate which adds an extra layer of security around its handset or deadbolt.
Other specific door security aspect you need to consider is that of the security of glazed doors. Even though glazed doors are made with toughened and laminated glass, the panes are still breakable and can allow an intruder easy access. You can strengthen glazed doors by fitting a metal grill on the inside of the pane, or by fitting security film on the back.
Also in the category of glazed doors are patio doors/French windows, and bi-fold windows.  Swing patio doors should be treated as any other door when it comes to locks – i.e. have the best locks you can afford. Sliding patio doors are most secure when they have at least three locking points and sliding doors should also have an anti-lifting device. Being modern, bi-fold doors tend to be made of composite and have good built-in security measures.
Key security
Looking after your keys is just as important as having secure doors with the right locks fitted. Of course, you need to know where your own keys are at all times, and they certainly should not be kept near to any information that can give away your home address in the event of the keys being lost or stolen, but one important question you need to know the answer to is how many copies of the keys to your home are in existence. How many of your family members have keys and do they keep them as secure as possible? Have they given copies to anyone else? Did you ensure that when you moved in the previous occupants handed over all the existing keys?  Which of the neighbors has keys, or do any tradesmen have keys? I you are unsure, call your locksmith in Fontana to change the locks and they can also advise on ways to protect your keys from being copied to increase your home security:
The benefit of patented keys is they cannot be copied without proof of ownership.
These are so-called because they cannot easily be copied. They have unique designs and there's also a restriction in the availability of key blanks for these unique designs.
This quite simply is having one key to all the locks in your house, garage, and any outbuildings you might decide on. You have to be clear on key security if you are going to take this route. The obvious benefit is convenience.
Your local locksmith in Fontana is a wealth of knowledge when it comes to the security of the doors of your home. Talk to them for the best deal on the best locks and feel safe in your residence.
When you call a locksmith in Ontario, you might not know it, but they probably run through a whole load of choices of locks before they decide upon the right one for the job you have presented them with. They will probably explain the type of lock they have chosen and why they think it is the best for the job, but you will most generally be unaware of just how many lock types there are. If you were to ask the question of All City Locksmith, they would tell you there are at least 10 different types of locks and bolts:
This type of lock is a doorknob with a built-in locking mechanism. There is a knob on both sides of the door and the locking mechanism can be either a single or double cylinder (a double cylinder allows the door to be locked from the inside as well as out). Doorknob locks are one of the most common types of locks, particularly on interior doors such as those on bedrooms and bathrooms. They are also used on front doors, usually in combination with a more secure lock such as a deadbolt.
These are similar to doorknob locks except they have a handle rather than a knob. They offer a different aesthetic appeal to doorknob locks and might have handles on both sides, or a handle on one side and twist knob or keyed opening on the other. Handleset locks usually have a deadbolt rather than the spring bolt of a doorknob lock.
Designed for interior use because they offer little security, this type of lock has a simple handle on one side and a twist knob on the other. Your locksmith in Ontario will advise these for basements doors or closet doors. Their advantage is that you can open them with one hand.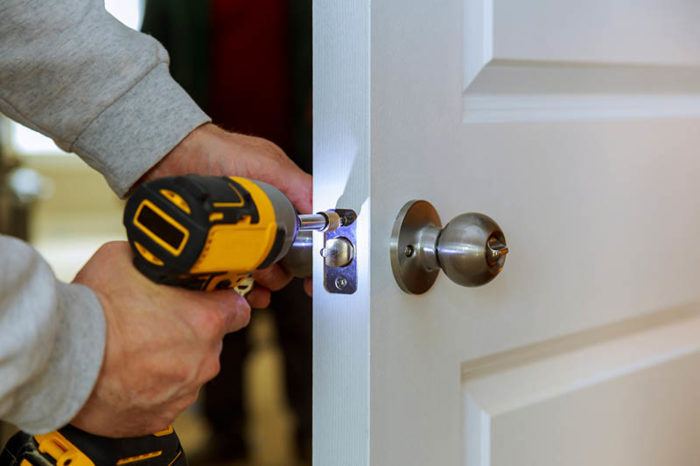 The deadbolt provides more security than the other locks described above. Unlike a spring lock, a deadbolt lock cannot be moved into the open position without a key. It is usual for entry doors to have a spring-loaded doorknob lock as well as a deadbolt lock. This reduces the risk of forced entry. The more secure type of deadbolt is one with a double cylinder, although single cylinder designs are available.  
Sometimes called a sliding bolt, a barrel bolt is fitted to the inside of the door, effectively shutting you safely in your home. It cannot be used on an entry door from the outside. The main locking assembly is a cylindrical lock fitted to the door that slides into the catch that is fitted to the door frame. It is common to fit two barrel bolts to a main entry door, one at the top and one at the bottom.
This is an excellent alternative to a peephole because they allow you to greet people and talk to them without having to fully open the door. The person at the door cannot gain entry until you release the chain so the door can be fully opened.  They are fitted on the interior side of an entry door with the catch on the door frame and the main locking assembly fitted to the door.
You won't find cam locks on doors, except on locker doors and similar. Cam locks are the type used on mailboxes, filing cabinets, items like fireproof boxes, and bank deposit boxes. It is a simple mechanism where a cam is engaged or disengaged with a key. They are tubular or flat with a key of the same shape.
A padlock is available in many different sizes and is a portable mechanism – i.e. they aren't attached to anything; they lock into themselves. A padlock is usually rectangle or square-shaped with a u-shaped bar that moves up and down into the body of the lock and is secured with a key. They are the simplest form of lock and do not provide high security but are ideal for shed doors, storage unit doors, and roller shutters.
Also known as a circular padlock, they are usually stronger and more robust than a simple, regular padlock, working in the same way with a bar that slots into the holding mechanism, secured with a key. They offer more security than a simple padlock.  
As we move deeper into a digital age, electronic locks are becoming more common in all sorts of applications. Electronic locks do not use keys or bolts, or anything that slides or catches. They are a keypad into which either a code is entered into or a card can be inserted into a slot. They usually relock automatically once you have entered through the door. They are popular in hotels, schools, offices, and apartment blocks, and are becoming more popular in residences. Electronic locks can also come with a key system in case the card is lost or code is forgotten, and some can operate as a remote entry system.

These are the most common locks and bolts in general use, but at AllCityLocksmith, we know things are moving towards Smart Locks which use Bluetooth, Wi-Fi, Z-Wave and smartphone apps to operate. We will continue to provide all types of lock services from simple padlocks to the latest technology.
If you are thinking of upgrading your commercial locks, let us know. We carry high security Schlage cylinders from hard to find keys to do not duplicate keys. If we don't not have it we can order it next day. We can cut extra copies on the spot and will go the extra mile to test each one.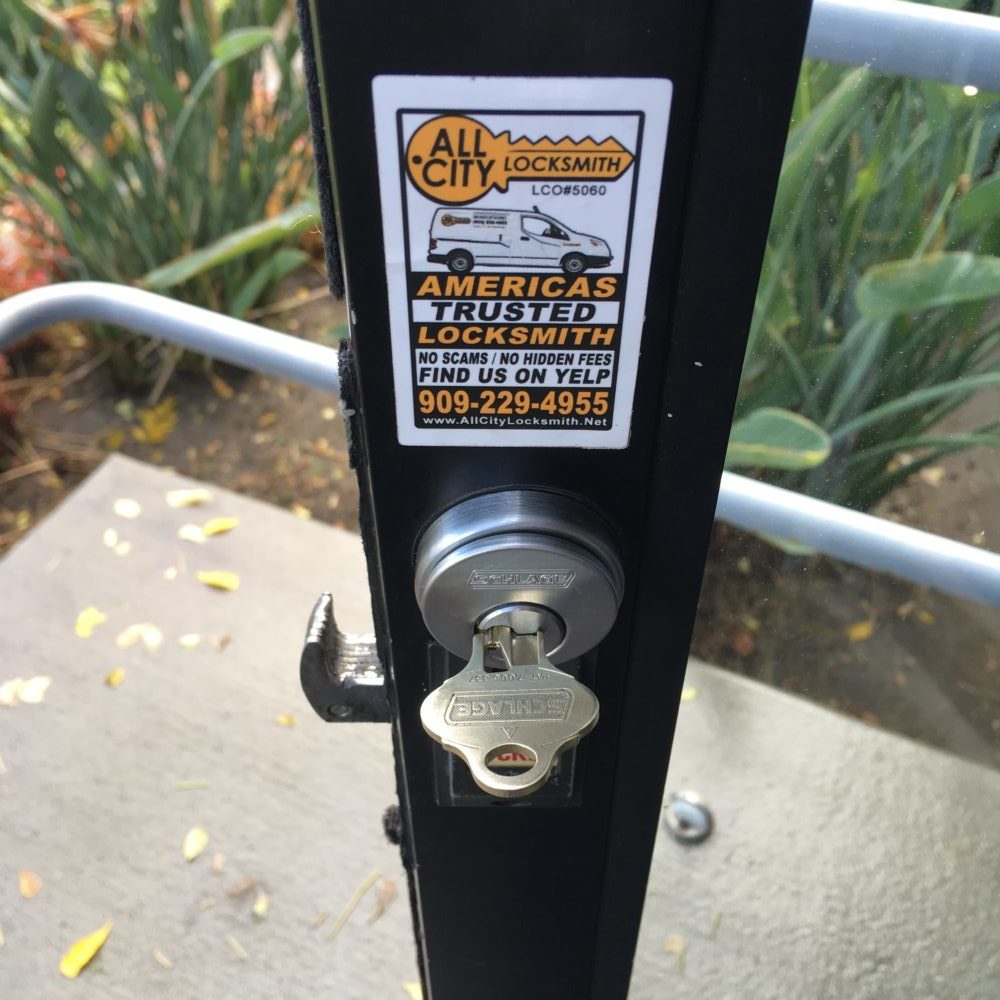 If you are having issues in which your Steele gate isn't catching properly, call All City Locksmith. We can file out the door jam allowing the bolt to properly catch. You can also call a gate repair company but they will charge you hundreds of dollars to adjust while our residential locksmith service can help you for a fraction of that price. We only assist if this is a minor issue. If we cannot do it we will let you know.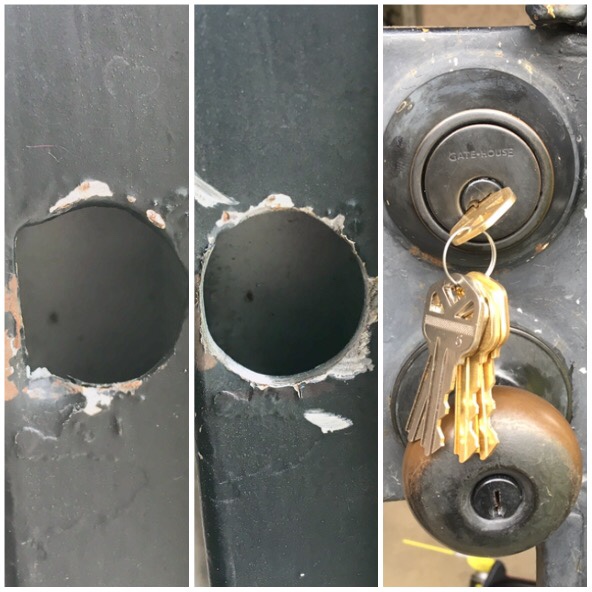 We have just added a new service to our commercial locksmithing needs. We now Rekey all best ic Core Systems to your needs. This is a great solution if you are in the retail business that constantly fires and hires new employees. We can offer you a master key system to fit your needs. We carry all the best key ways from a-k. We will order anyone you want or we can Rekey your current system to fit your needs. All City Locksmith is here to answer any questions you have. Call us today for any locksmith questions. We will give you our honest opinion over the phone and free of charge.
Vintage Lock Sets Rekeyed and Refurbished. Before you go out and spend hundreds on new door hardware, give us a call first.
We can most likely Rekey these with no problem. As a part of our services we will lubricate and Refurbish then to run like new.
If you can text or email us an image the current key and door hardware we will let you know if it is possible or not, free of charge saving you time and money without going there in person.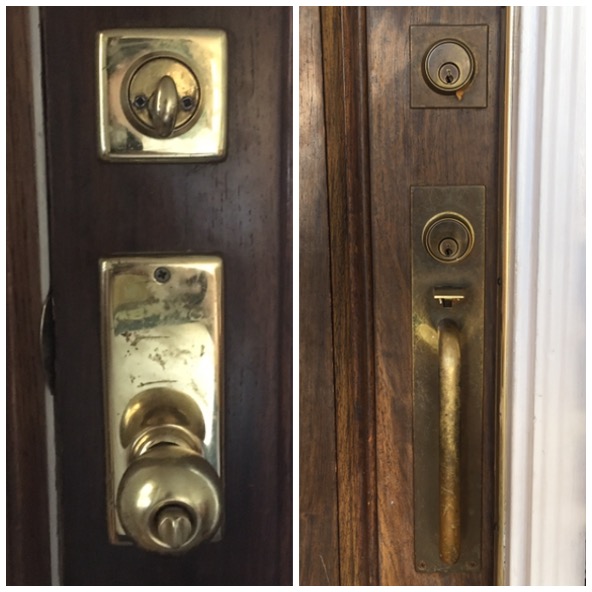 We create ic core mks for your business.
Ic Master Key Systems are ideal if your locks are time consuming too access.
An IC Core System can also be a benefit if you have a lot of employees that are getting hired and fired.
We can help determine if an ic system is ideal for you.
Call All City Locksmith if you are interested in learning more about the benefits of switching to an ic core system.