Your home is your shelter; while the doors in your house are the gateway to the privacy of your home. For that reason, you want to keep your house safe year round. But what if you cannot open its doors? You may call a locksmith in Ontario.
However, calling a random locksmith will only reveal your privacy to a person you do not know. For that reason, it is vital that you select a locksmith that you can trust.
Here are some criteria you can use when looking for an excellent locksmith company in Ontario.
Licensed And Trained
You may think that fixing locks or installing them is an easy task. But it is not as it requires specific skills. That's why you need to pick a locksmith who is well-trained to do it.
A well-trained locksmith can avoid destroying your lock or the door. Apart from training, you also need him to be licensed and insured. This is vital so that when he damaged your door or lock, you will get paid for the damages.
In Ontario, locksmith companies must be licensed and insured. Thus, if the go-to person you call each time you are locked out is not licensed, you must replace him with a licensed locksmith in Ontario.
One of the main benefits of using a licensed locksmith is that he is assessed and competent. The person will need to ensure that he is doing his job to prevent himself from being deregistered.
Furthermore, you have a place where you can vent your dissatisfaction and the company will address it. Then, if he messes your door, his insurance will cover all the damages.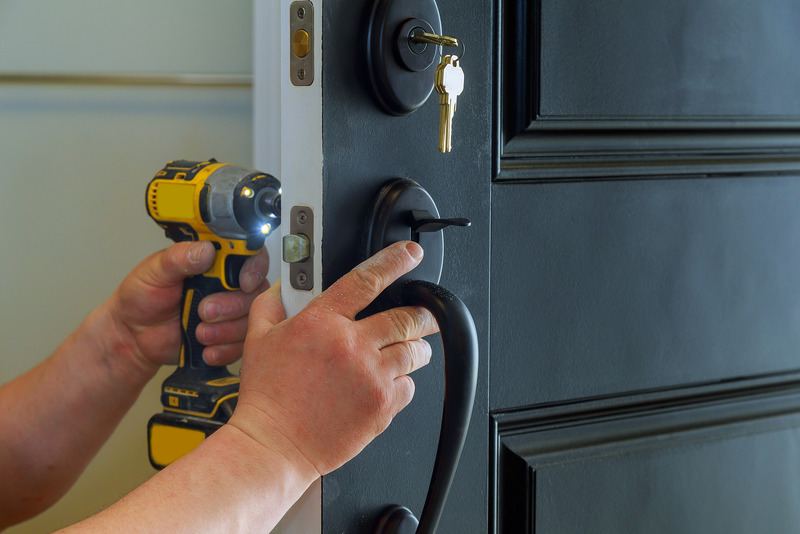 Provide An Estimate
A licensed locksmith always provides an estimate of the overall fees for the job before he commences working on it. You will want your locksmith to provide you with the details about the tariffs and his peak times.
And never work with a locksmith whose first recommendation is to replace the lock. Oftentimes, locks can be easily repaired. If he suggested replacement of the lock, it would mean higher charges.
Check Online Reviews
Yes, locksmith companies in Ontario have their own websites and they are on Yelp, Google Reviews, and other online review sites. If you wish to know more about the company, make sure to check its online reviews.
All City Locksmith has amassed a lot of positive reviews from its satisfied clients. We always take time to respond to any reviews we received online, whether they are good or bad.
Specialized Locksmith
Never trust any locksmith in Ontario. Make sure that you pick a person with specialization. All City Locksmith offers commercial, auto key, residential and emergency services. We have people who specialize in certain types of locks.
We are proud to provide high-quality services in Ontario through our areas of specialization.
If you need a reputable and trustworthy locksmith in Ontario, call us today at (909) 229-4955. We offer different residential and commercial locksmith services.
When people are looking for locksmith services in Rancho Cucamonga and the surrounding areas, they only tend to focus on expensive door locks and camera monitoring systems.
However, there is one entrance to the home that everyone forgets – the windows. There are many things you can do to reinforce your window security, and we'll explore the most important tips in this article.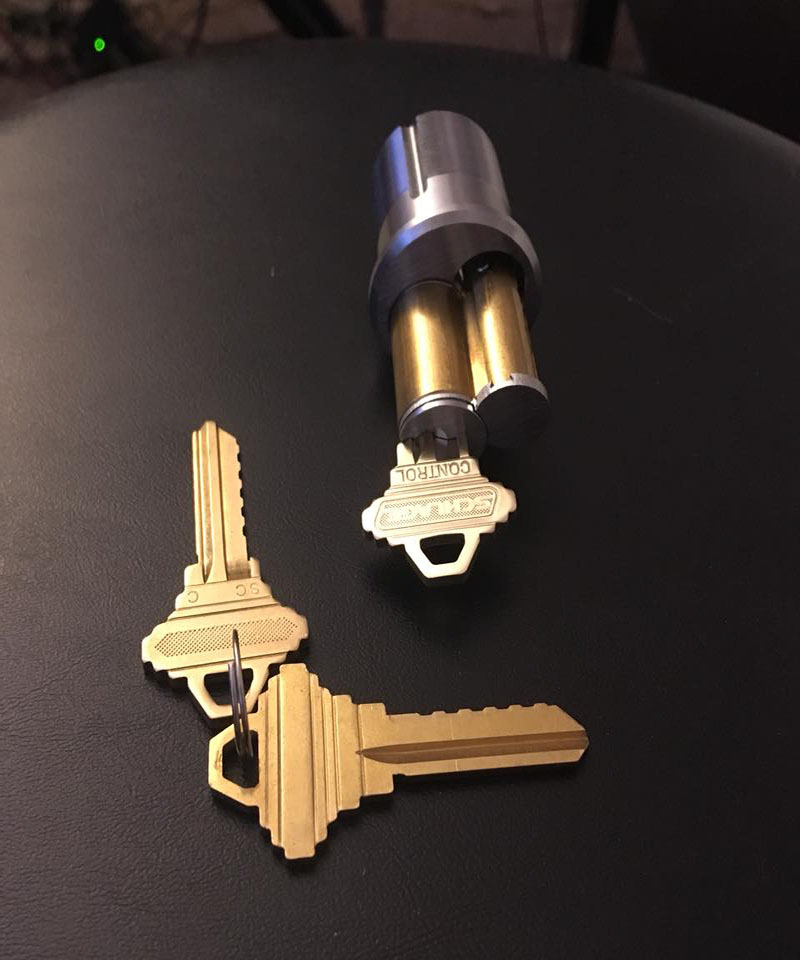 Always keep them closed and locked
No matter how much you need to air out your home, don't do it when you're away or sleeping. An open window is an invitation for thieves looking to steal someone's belongings.
As an expert locksmith Inland Empire, CA, we have been in business for a long time. We have seen that open windows are the most common security lapse in homes of all types. Air out your rooms when you're awake and present in the house.
Window reinforcement
Even when the window is locked, burglars will try to break in. There are two quality options for preventing this – reinforced and laminated glass. Reinforced glass is glass with more layers, urging the thief to strike harder to break it. This will take more time and increase the chances of the thief being caught.
Laminated glass, or safety glass, is one of the more popular search results when people Google "window security and locksmith near me." It consists of two sheets of glass with a vinyl layer in-between them. Even the strongest and most skilled burglars will need a lot of time to break laminated glass, so they will give up after one or two hits.
Wire mesh and bullet resistant glass are also good options if you have a good budget. However, we only advise this if you live in a high-risk neighborhood.
Window bars
Remember, the whole point of window security is not to prevent break-ins, but to put off the burglar before he or she even does anything. A good way to discourage anyone from breaking into your home is window bars. Nobody can squeeze through the bars and breaking them requires a lot of noise.
Contrary to popular belief, window bars don't have to make your home look ugly. Some companies specialize in creating custom and artistically-style window bars that will be both aesthetically pleasing and secure.
DIY security
No matter how much technology has advanced, we will never stop using DIY security measures for window security. There are several ways in which you can make your windows more secure. We personally recommend putting something that makes a noise when broken or when it falls. A vase or bowl can be great security measures if you use them well.
Place your breakable object on the side of the window within your home. The chances are that the burglar won't see the object and it will break, causing noise. This will not only alert you but also scare the burglar off.
Thorny bushes underneath the windows are also effective. Remember not to have any trees with strong trunks near your window. Burglars can use them as climbing aids.
Call us at (909) 229-4955 whenever you are looking for quality emergency lockout services or the best residential or commercial locksmith services.
Cut and Cloned 2007 Toyota Sienna Auto Keys in a few minutes. We use the latest technology when it comes to Japanese and American auto keys. He can either program lost auto keys or clone them. Key cloning can be a much easier and smoother process if you just need a duplicate key. Sometimes programming a car key can be a nightmare. That is why we suggest cloning on certain year, makes and models. Please call us if you have any questions if you are in need of spare car keys.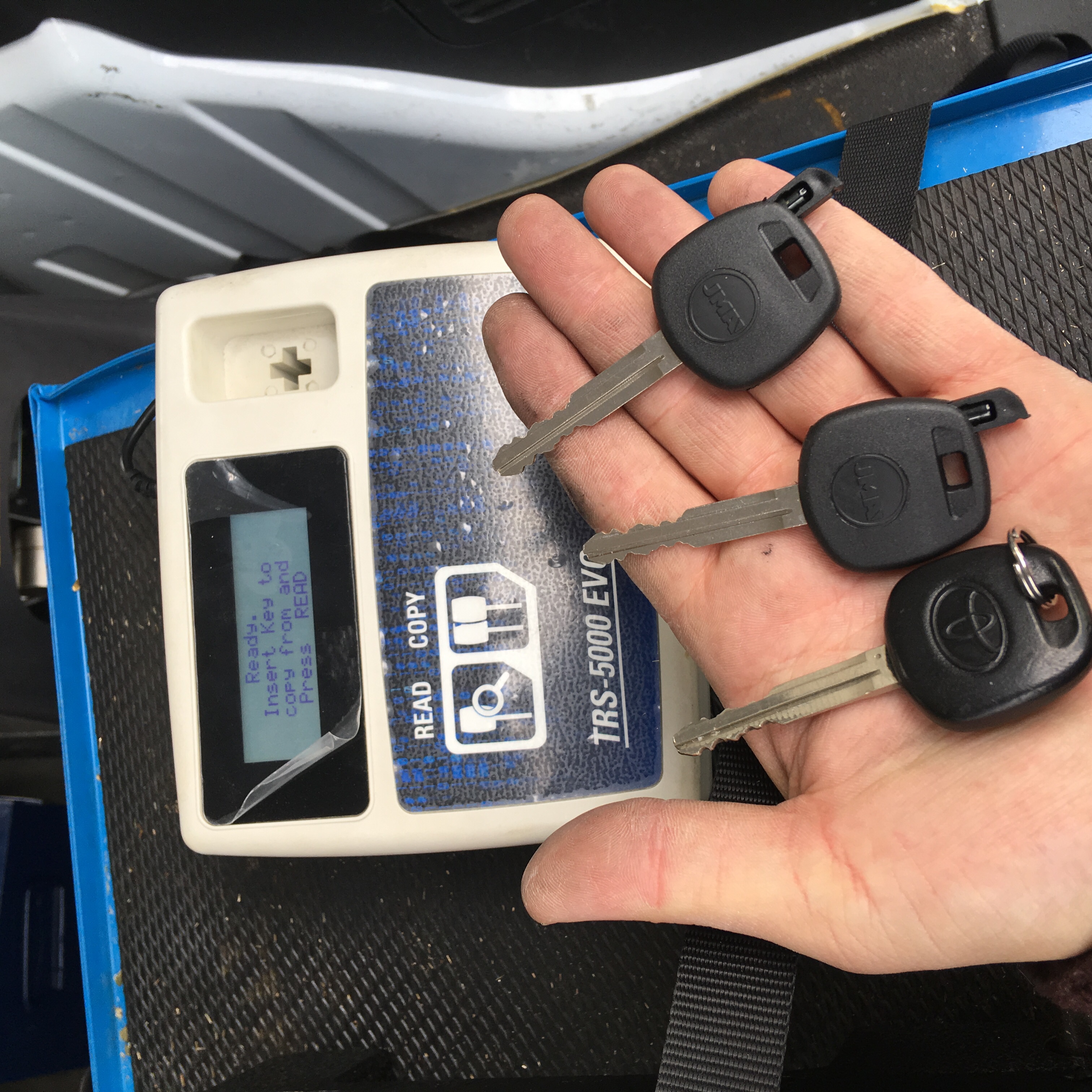 If you have a commercial vehicle and are in need of copies. Bring us your keys and we will make sure your new keys are cut accurately. We carry a wide variety of commercial vehicle keys like freight liner, Ford, Hino and even Volvo. You can either bring us your current key or we can drive to your place and cut fresh keys on the spot.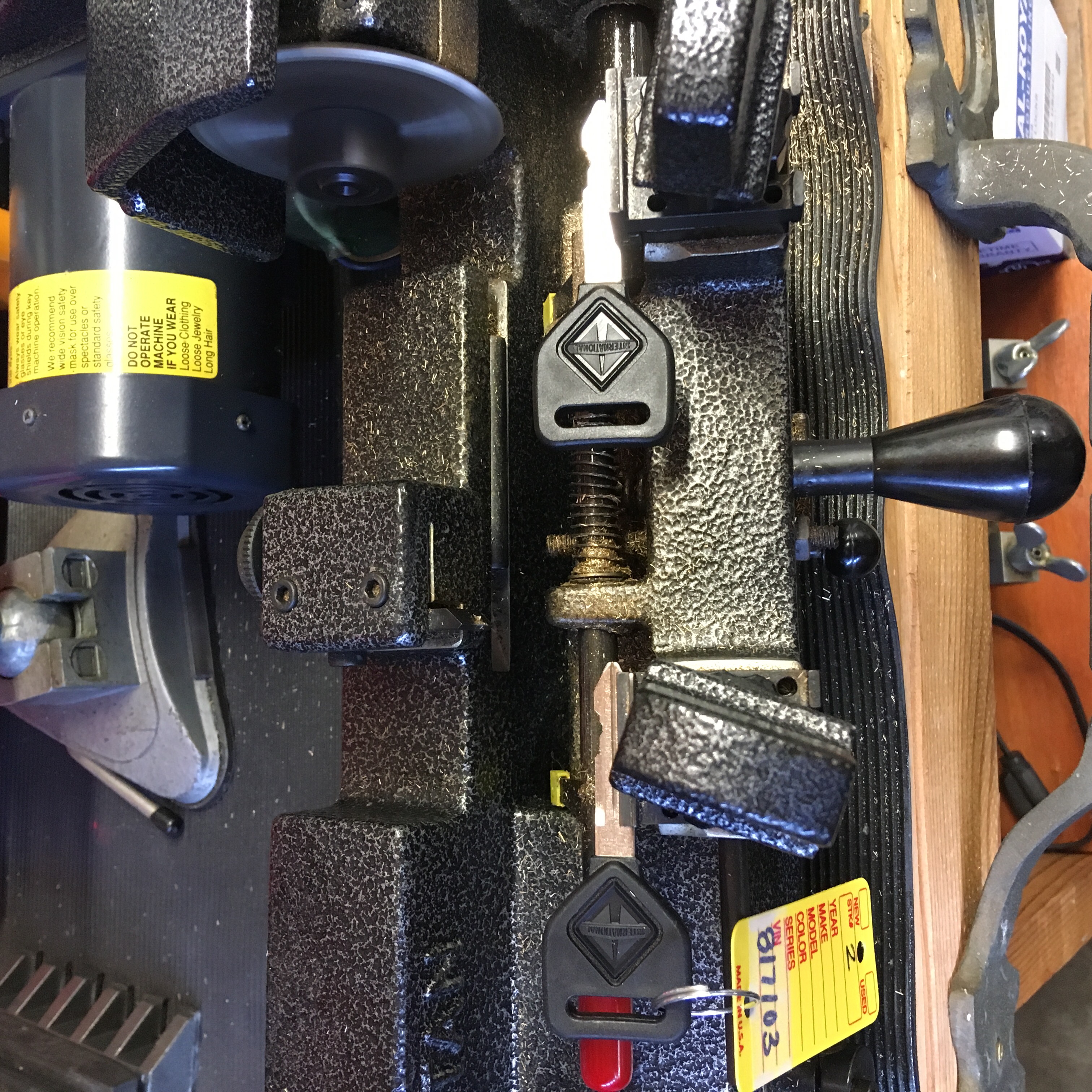 Nowadays, when you're looking for locksmith services, whether online or in Rancho Cucamonga and the surrounding areas of Upland, Fontana, and Ontario, you have the option to choose between smart locks and traditional locks. What's the difference and which one should you choose? In this article, we will analyze each lock type to see which one is the best.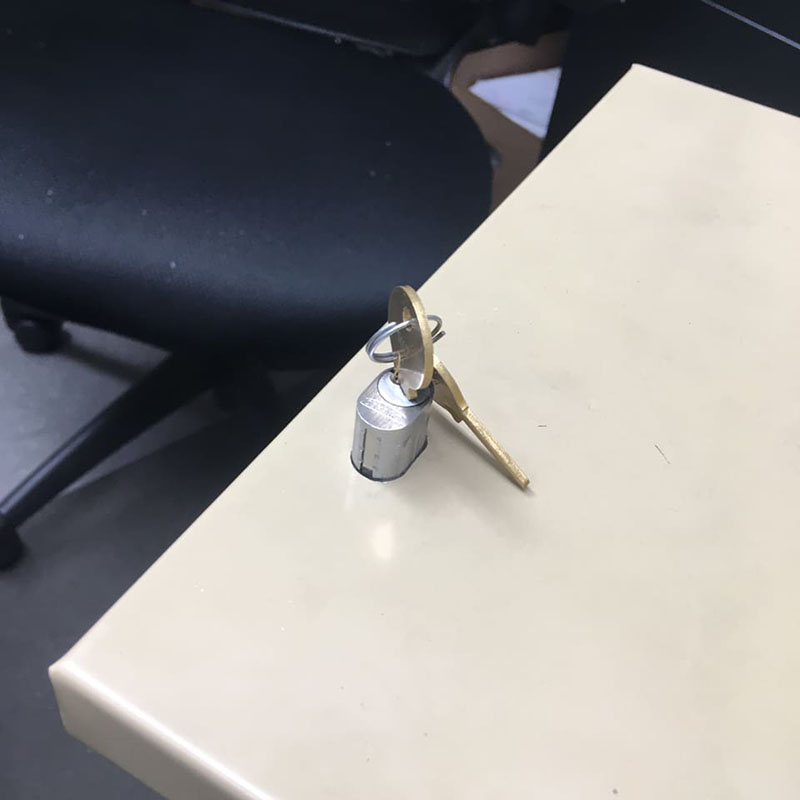 What are traditional locks?
When you Google "locksmith near me," most links relate to traditional locks. What are they?
A traditional lock is every lock that is locked and unlocked mechanically – through movement of a key. They are the most frequent ones in today's world and have existed for centuries. Some prominent types are mortices, night laches, and a few others.
You don't need electrical power or any kind of internet connection to open them, which makes them unlockable at all times.
What about smart locks?
In recent years, we have seen the development of the Internet of Things, or IoT. With new technologies, locks have become much more than traditional ones operated by keys ever were. Therefore, we have smart locks. It's a group name for every lock that is not operated by a key, but rather by Wi-Fi, some third-party application or even Bluetooth.
Which lock should you choose?
Security is the utmost priority when you're looking for locksmith services. For traditional locks, there is always the risk of someone physically picking it. Even the most complex locks can be picked with time.
Smart locks also have certain issues, the biggest of which is their vulnerability to hacking. Since most smart locks are connected to the internet, someone with knowledge of hacking can easily compromise your home's security. However, as technologies such as blockchain evolve, we will see more secure smart locks in the future.
When it comes to convenience, smart locks are miles ahead. You should choose a smart lock if you have kids who tend to misplace their keys often. However, there are issues if you have no internet connection or if your battery is out. Physical keys and locks never run out of battery, nor do they face such issues.
The financial side of your choice
An important factor in choosing the best lock for you is the cost. Smart locks are usually more expensive than traditional locks, due to the complexity of their installment. However, the price greatly depends on the type of door you have and other factors, such as the internet connection within your home.
If you think it is possible for someone to hack your lock, don't hesitate to invest more money in a smart lock. However, this means that you will have to pay more attention to battery life. All professional locksmiths recommend carrying portable batteries.
Call us at (909) 229-4955 whenever you are looking for a quality and reliable locksmith for emergency lockout services, automotive locksmith services, or residential and commercial locksmith services at a reasonable price.
We create ic core mks for your business.
Ic Master Key Systems are ideal if your locks are time consuming too access.
An IC Core System can also be a benefit if you have a lot of employees that are getting hired and fired.
We can help determine if an ic system is ideal for you.
Call All City Locksmith if you are interested in learning more about the benefits of switching to an ic core system.
If you are in need of a custom installation call All City Locksmith. We can literally install anything mechanically related to locks and doors. We can even alter your existing door if there are problems or if you wish to add additional security. We are Rancho Cucamongas most trusted locksmith and may very well be the inland empires most reputable locksmith in the county. Call All City Locksmith today for All Your Key Needs.
We can do custom latch installs. Call All City Locksmith if you are in need of some added security to your doors. We can add an additional deadbolt to your doors, sliding bolt lock and many other things.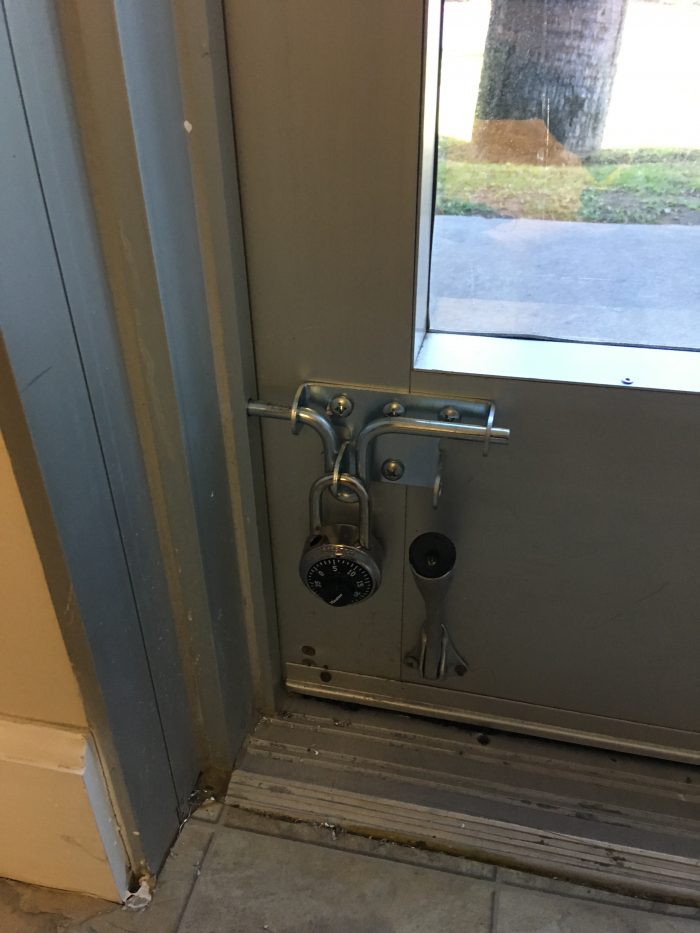 Price includes: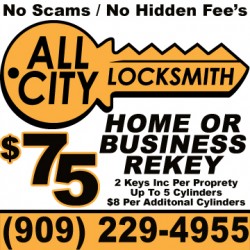 Up to 5 locks Rekeyed, Travel Fee and 2 Keys Per Home or Business.
Add $8 Per additional cylinders and $2 per each additional key.
Call us today or book your appointment online.
(909) 229-4955
www.allcitylocksmith.net