How a Locksmith Can Improve the Security of Your Home
December 28, 2018 8:00 am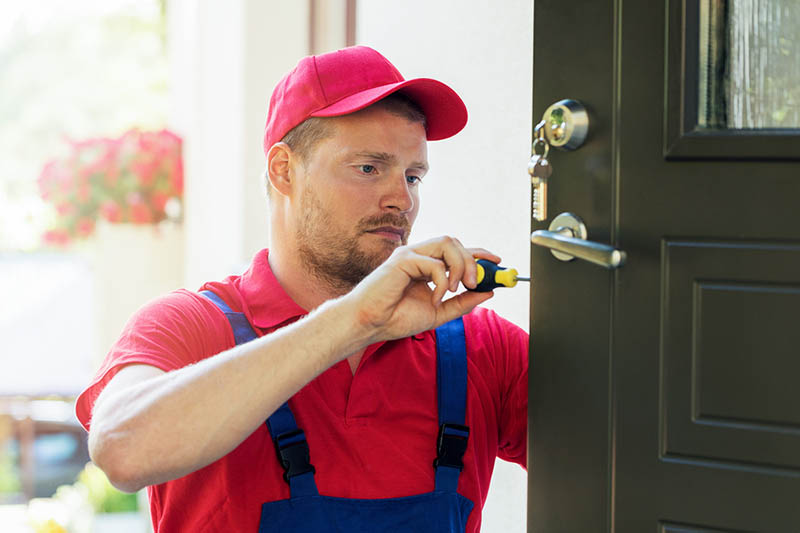 Most people would think they only require the services of a local locksmith in an emergency, when you're locked out of their car, or some reason to change the locks on your front door, however, a locksmith can provide other services. The services provided by All city Locksmith can improve the security of your home in various ways:
The security of your exterior doors
The last thing anyone wants to consider is any type of home invasion and the first line of defense is your exterior doors, i.e. the front and back doors. High-quality locks are essential, there are various types of locks, and some locks offer more security than others. At a minimum your front door should have a five-lever mortice deadlock and a dead-latch cylinder lock. A heavy-duty deadbolt is a high-value, low-cost addition to your security system and there's a choice of double-cylinder deadbolts which are keyed on both sides and single cylinders which are keyed on just the one side. Whatever type of lock you decide upon, ensure it has a grade 1 security rating.
It is not always practical to be able to fit high security locks to a back door, so ask your local locksmith for advice on the most secure ones. The material your door is made from can affect the kind of lock you need. UPVC and composite doors operate with a multipoint locking system which utilizes a lock cylinder which prevents lock snapping. Timber doors usually have a mortice lock. It is advisable to buy the best locks you can afford, because in this case, price does make a difference and the higher the price, the better the lock. You can still find a Fontana locksmith who will fit them for a reasonable price.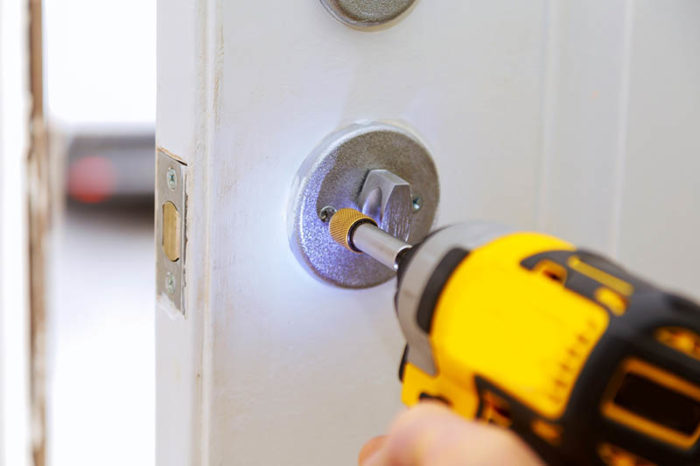 It is also advisable to fit a door chain and peephole – a wide-angled peephole is best. If you live in an area where enhanced security is required or there is a high rate of burglary, you might consider other preventative methods such as a door security bar or a door jammer (portable brace). You can also strengthen the door against forcible entry. One method is with a strike box which fixes behind the doorjamb replacing the existing strike plates with larger plates fixed with longer screws.  Another method is a reinforcer plate which adds an extra layer of security around its handset or deadbolt.
Other specific door security aspect you need to consider is that of the security of glazed doors. Even though glazed doors are made with toughened and laminated glass, the panes are still breakable and can allow an intruder easy access. You can strengthen glazed doors by fitting a metal grill on the inside of the pane, or by fitting security film on the back.
Also in the category of glazed doors are patio doors/French windows, and bi-fold windows.  Swing patio doors should be treated as any other door when it comes to locks – i.e. have the best locks you can afford. Sliding patio doors are most secure when they have at least three locking points and sliding doors should also have an anti-lifting device. Being modern, bi-fold doors tend to be made of composite and have good built-in security measures.
Key security
Looking after your keys is just as important as having secure doors with the right locks fitted. Of course, you need to know where your own keys are at all times, and they certainly should not be kept near to any information that can give away your home address in the event of the keys being lost or stolen, but one important question you need to know the answer to is how many copies of the keys to your home are in existence. How many of your family members have keys and do they keep them as secure as possible? Have they given copies to anyone else? Did you ensure that when you moved in the previous occupants handed over all the existing keys?  Which of the neighbors has keys, or do any tradesmen have keys? I you are unsure, call your locksmith in Fontana to change the locks and they can also advise on ways to protect your keys from being copied to increase your home security:
The benefit of patented keys is they cannot be copied without proof of ownership.
These are so-called because they cannot easily be copied. They have unique designs and there's also a restriction in the availability of key blanks for these unique designs.
This quite simply is having one key to all the locks in your house, garage, and any outbuildings you might decide on. You have to be clear on key security if you are going to take this route. The obvious benefit is convenience.
Your local locksmith in Fontana is a wealth of knowledge when it comes to the security of the doors of your home. Talk to them for the best deal on the best locks and feel safe in your residence.