Cut and Cloned 2007 Toyota Sienna Auto Keys in a few minutes. We use the latest technology when it comes to Japanese and American auto keys. He can either program lost auto keys or clone them. Key cloning can be a much easier and smoother process if you just need a duplicate key. Sometimes programming a car key can be a nightmare. That is why we suggest cloning on certain year, makes and models. Please call us if you have any questions if you are in need of spare car keys.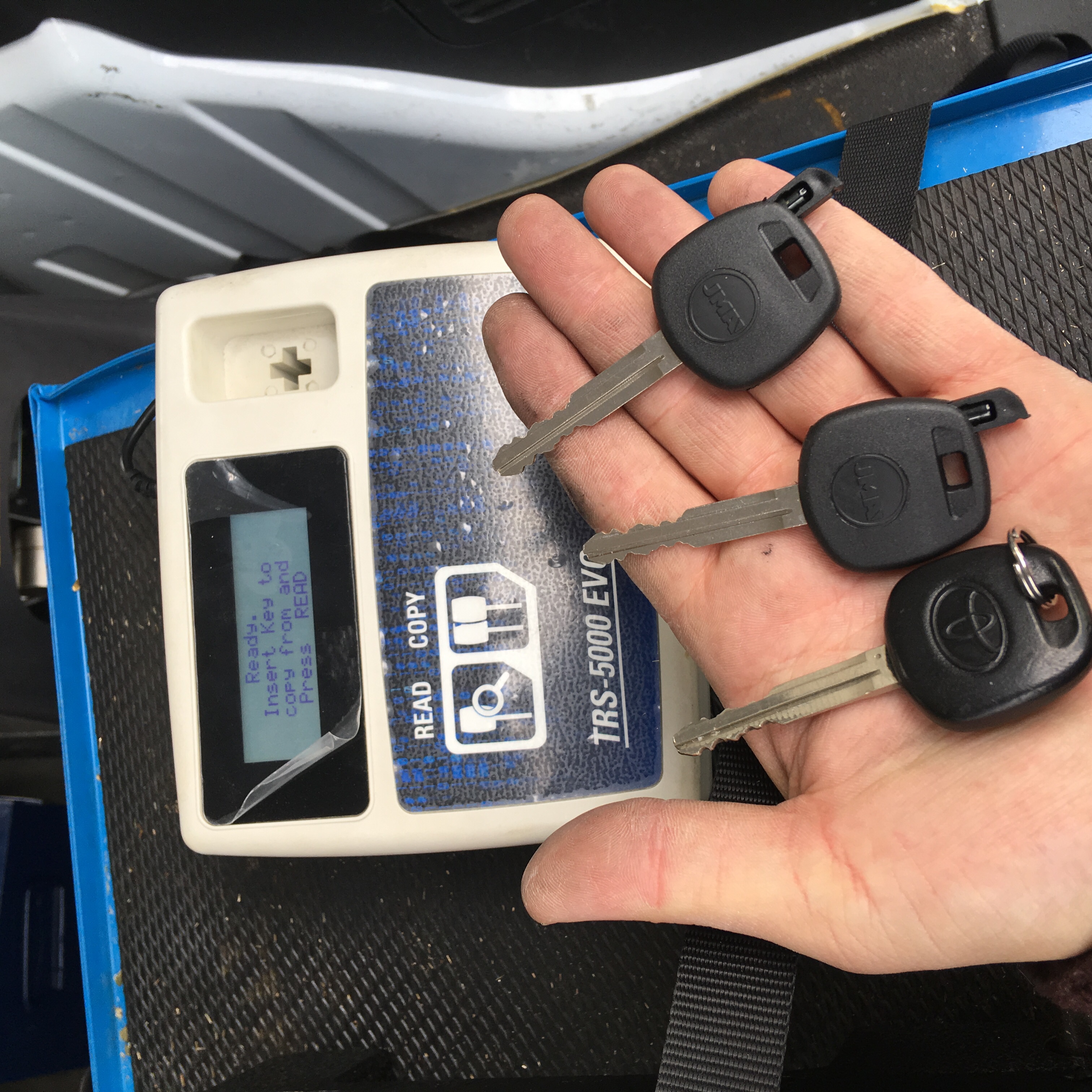 Lose your mailbox keys? We can help! If you are in need of immediate locksmith Service for losing your mailbox keys or simply never handed any, we can usually in most cases offer immediate service. We carry a few different kind of usps locks that will fit your mailbox. Most locks come with 3 keys. We will drive to your place a lot faster than the post office can.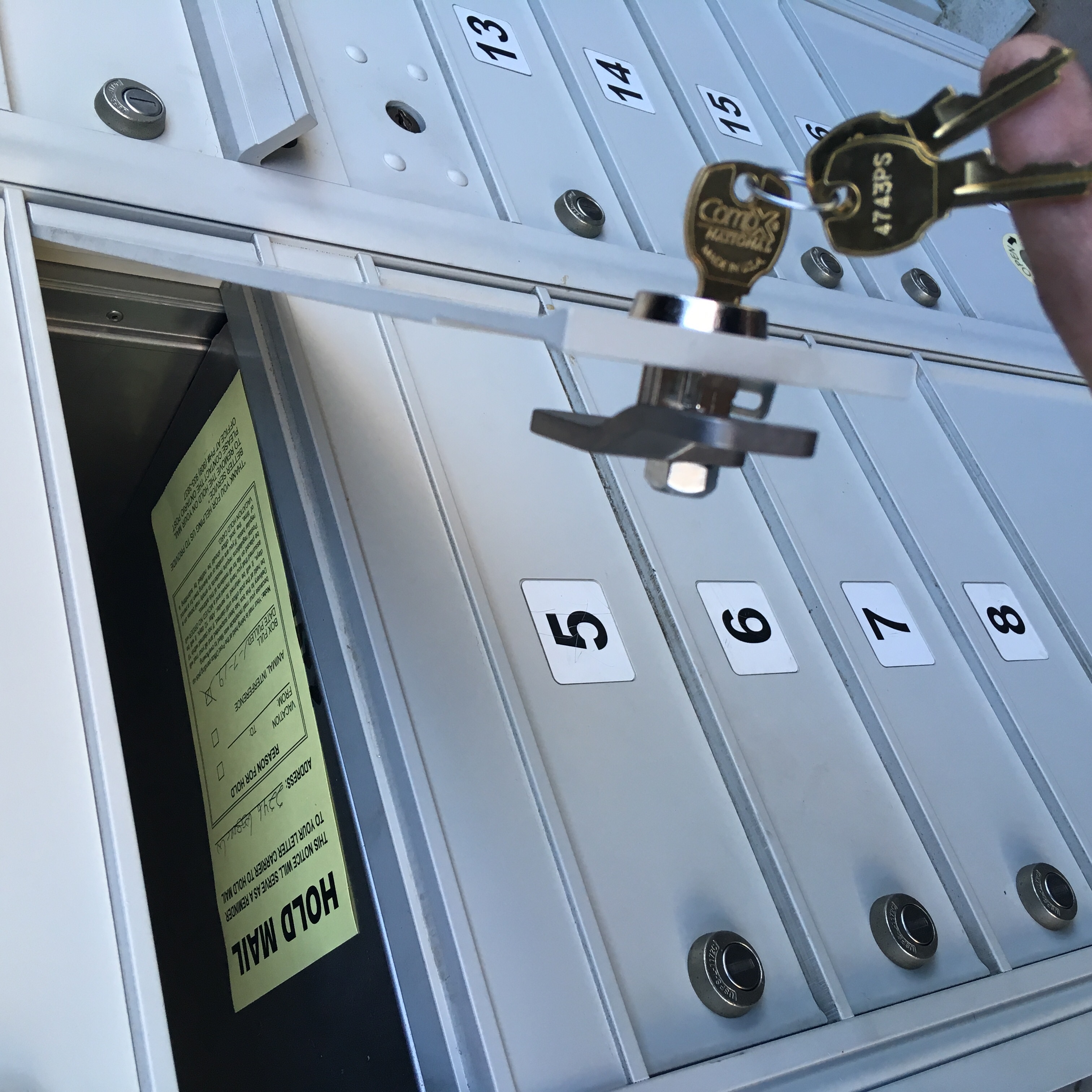 If you are thinking of upgrading your commercial locks, let us know. We carry high security Schlage cylinders from hard to find keys to do not duplicate keys. If we don't not have it we can order it next day. We can cut extra copies on the spot and will go the extra mile to test each one.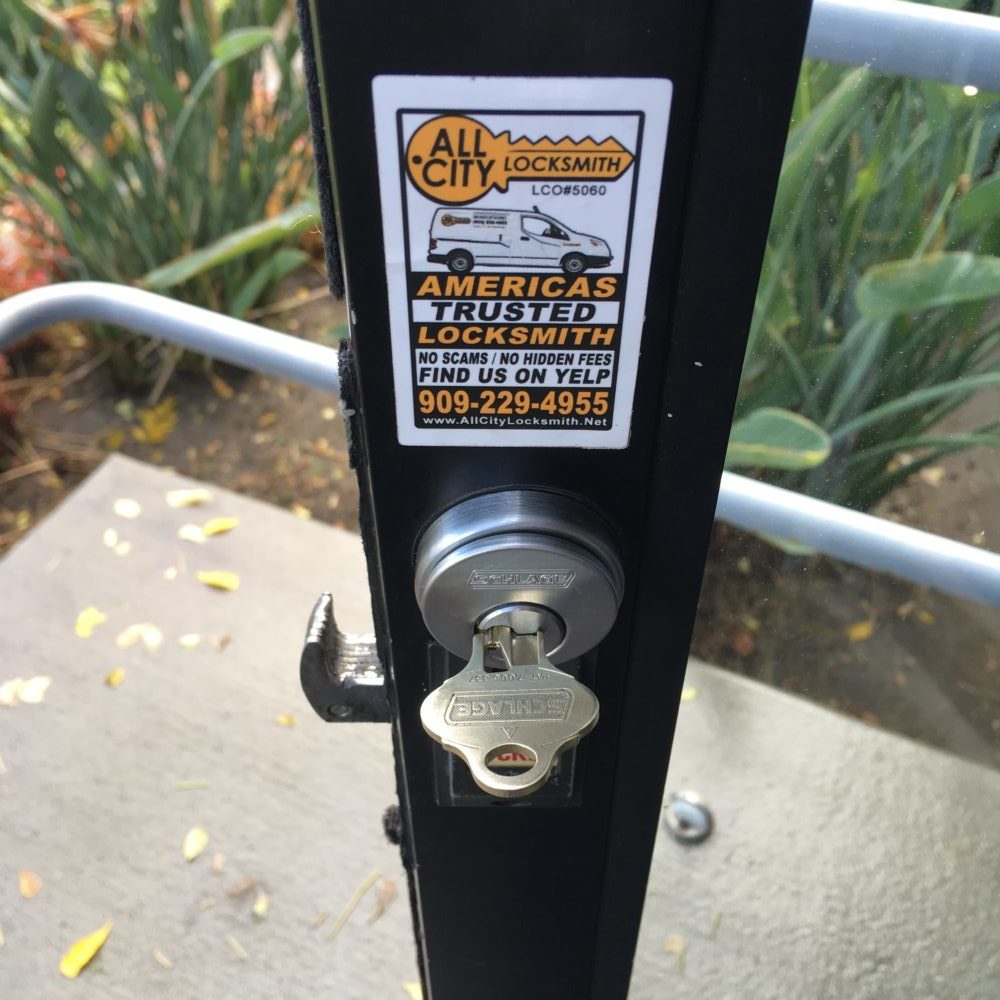 We have just added a new service to our commercial locksmithing needs. We now Rekey all best ic Core Systems to your needs. This is a great solution if you are in the retail business that constantly fires and hires new employees. We can offer you a master key system to fit your needs. We carry all the best key ways from a-k. We will order anyone you want or we can Rekey your current system to fit your needs. All City Locksmith is here to answer any questions you have. Call us today for any locksmith questions. We will give you our honest opinion over the phone and free of charge.
Vintage Lock Sets Rekeyed and Refurbished. Before you go out and spend hundreds on new door hardware, give us a call first.
We can most likely Rekey these with no problem. As a part of our services we will lubricate and Refurbish then to run like new.
If you can text or email us an image the current key and door hardware we will let you know if it is possible or not, free of charge saving you time and money without going there in person.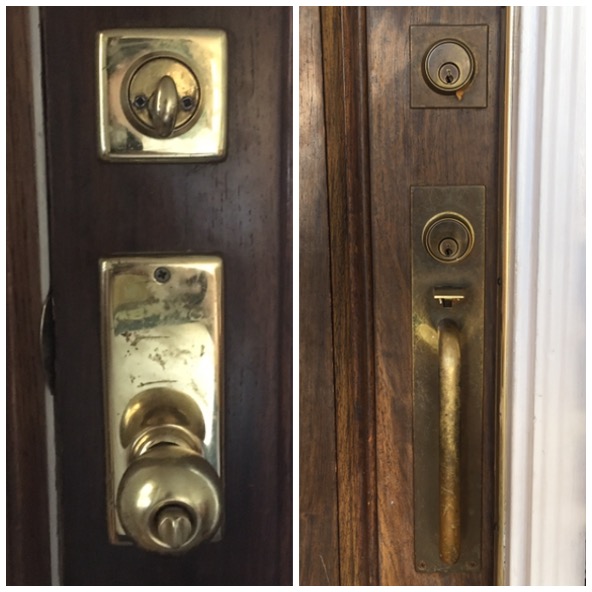 We create ic core mks for your business.
Ic Master Key Systems are ideal if your locks are time consuming too access.
An IC Core System can also be a benefit if you have a lot of employees that are getting hired and fired.
We can help determine if an ic system is ideal for you.
Call All City Locksmith if you are interested in learning more about the benefits of switching to an ic core system.
Before, During and After Photo. New commercial door hardware sold and installed by All City Locksmith of Rancho Cucamonga. We can work around your budget if you are in need of new commercial grade hardware. We can pick it up for you or can lead you in the right direction in ordering it yourself and having us install it for you. Serving Rancho Cucamonga and the surrounding areas since 2010 and going strong. Call All City Locksmith of Rancho Cucamonga today for all your key needs.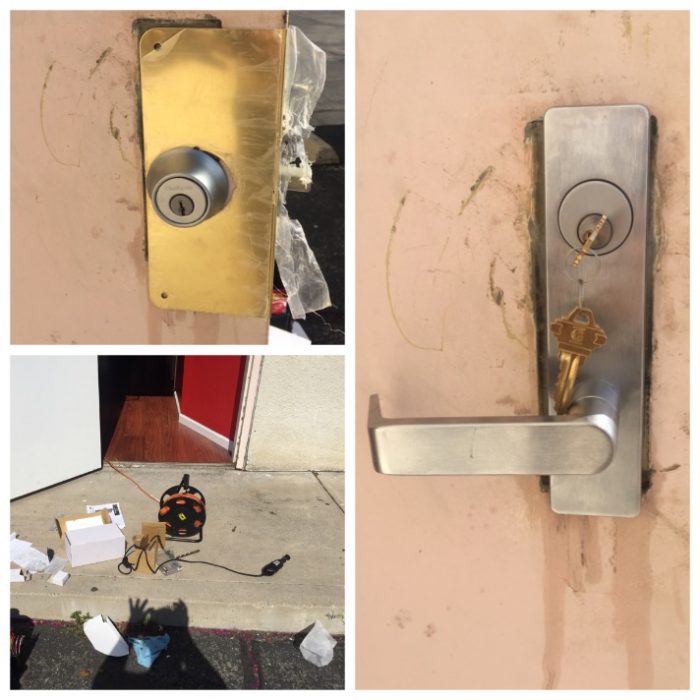 We now cut and clone auto keys. Bring us your auto keys and we will cut and clone them at a fraction of the cost of what the dealer will charge. Prices range from $50-$65 for the time being. Call us and we will even drive to you.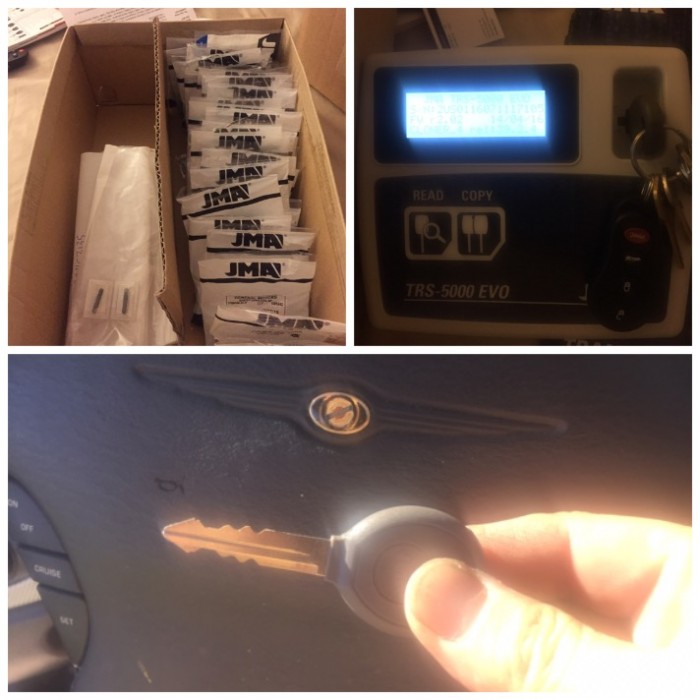 Price includes: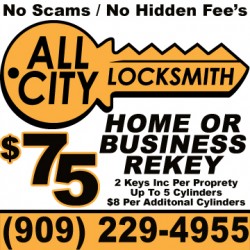 Up to 5 locks Rekeyed, Travel Fee and 2 Keys Per Home or Business.
Add $8 Per additional cylinders and $2 per each additional key.
Call us today or book your appointment online.
(909) 229-4955
www.allcitylocksmith.net