Commercial Door Hardware Installed here. If you are in need of new lock hardware look no further. We can pick the right lock to fit your current door. All City Locksmith works with many distributors who carry all sorts of door hardware.
We generally stock Master Lock grade 3 Hardware and use for emergency applications. However, we can literally order any sort of lock set to meet your needs.
We can Rekey the new hardware to match your existing locks, so there is no need to carry any extra keys. We can usually get new hardware on the same day or order it which can take several days.
We can also ad additional security to the doors by adding a deadbolt latch protector.
We are located in Rancho Cucamonga and Travel to you for a small fee. If you need to hardware then give us a call or text today.
New Door Hardware Installed. You pick it up and we install it. We also special order and deliver your new hardware. We have specialty tools to do custom installs such as adding a fresh deadbolt to beef up Security.
We at All City Recommend Kwikset and Schlage Hardware. Sure you can get a great deal at the dollar tree, but junk will only last a month.
With the new door hardware we can key it to your existing locks door or put everything on one fresh key. We definitely recommend a fresh key if you are just moving in.
When you need additional keys, we cut and test each key to see if they work.
We guarantee our work and do not leave the job site unless you are happy. That has always been our work ethics.
We serve Rancho Cucamonga and the surrounding areas. Call All City Locksmith for your next project.
We sell and install tubular locks. If you are in need of a lock for your mailbox, pinball machine, vending machine, look no further. We can usually pick into your tubular lock and decode you a new working key. If we have no luck we can easily remove the lock and sell you one at a reasonable price.
When you call All City Locksmith,
We can guide you in the best direction for your lost key situation. We have a decent stock of all sorts of cam locks, Tubular locks and can even special order for you if needed.
We offer a same day service or can order through our distribution company almost any cam lock on the market.
If you ever moved into a new place, lost your house keys or had to fire an angry employee, you've probably been in a situation where you considered changing your locks. Most people are not aware that instead of changing their locks, there is a much better, and often cheaper solution – re-keying them. In this article I'm going to explain what does it mean to "re-key" a lock, and more importantly – when should you rekey your locks rather than changing them. Why is this important you ask? Because it can save you quite a lot of money every year. Some locksmiths take advantage of the fact that people are not informed about the differences and instead of explaining the different options to the customer, they choose the more expensive option for them.
Excellent Customer Service delivered to your doorstep. When you chose All City Locksmith you are choosing quality American Workmanship at great prices. We drive to your location to make your life less stressful. When you purchase a new home, we are there to Rekey all your locks. When you are locked out, we are there to get you back in. When you lose your auto keys, we are there with a brand new working set of keys. Call All City Locksmith of Rancho Cucamonga for all your key needs.
It can be quite a hassle losing your keys. Do not fear, we can get it opened in no time and usually cut you keys on the spot. Specializing in lost tubular keys for your safe, gun safe, vending machine, laundry machine we can do it for a very reasonable price.
We also open emergency garage door release locks and can usually make a working key.
Call All City Locksmith today, you'll be glad you did. We will also give you an upfront price over the phone and keep our promise.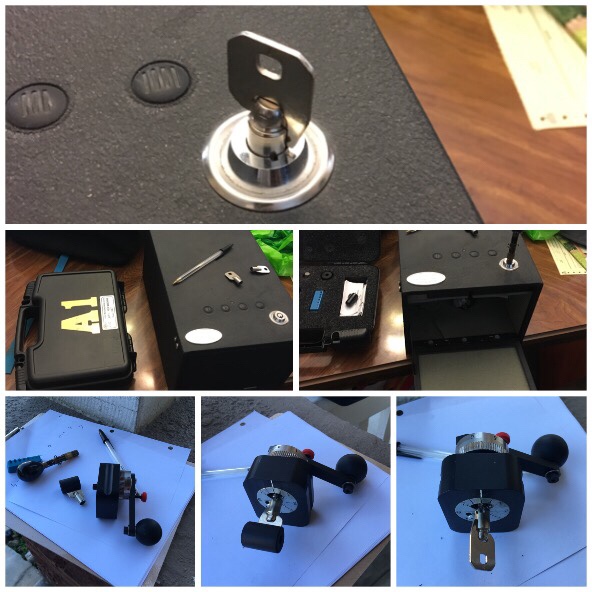 We use the finest lubricants on the Market. When you get you home or Business Rekeyed by us. We will restore and lubricate your locks like new. We experiment with different lubricants all the time. We can all clean up those dirty handles if needed. We are Rancho Cucamonga's number one choice for a trusted locksmith. We can Rekey literally any lock without a key. There are those rare exceptions like on a weiser keyed knob and the Kwikset Titan knob which requires a working key to pull the cylinder out. We will give it our best to make it happen. If we have any issues, we usually will let you know before pulling off any hardware.
Lost Auto Key replacement is here. If you lose your keys give us a call. We have the proper equipment to cut most high security car keys.
Ford, Chevy, Chrysler, GMC, Nissan, Honda the main ones we cut and Program.
We can also cut most customer supplied keys if you are willing to come to our office.
No job too small for us. Give All City Locksmith a call today for a free quote over the phone.
Lost Auto Key replacement. If you ever lose your auto keys. Panic no more. We can usually cut you a working key off the vin number
In most cases this will work. If the car has never been Rekeyed. If the car has a clean title. In other words, if the same key that opened the doors can turn the ignition on it should work, as long as the vehicle has never been Rekeyed.
You can text us all you car info. We will deliver to you a working key, Already cut. We would just need to Program the key which takes up to 12-30 minutes.
We have been Rancho Cucamonga's trusted locksmith since 2010. When you call us, we provide an upfront price.
Call All City Locksmith today for all your key needs.