Lost Honda Auto Keys Replacement. If you lose your Honda keys or are in need of an extra copy then call All City Locksmith. You can also supply us your uncut key and we can cut and Program them for a lot less. A price to low that we won't post it here.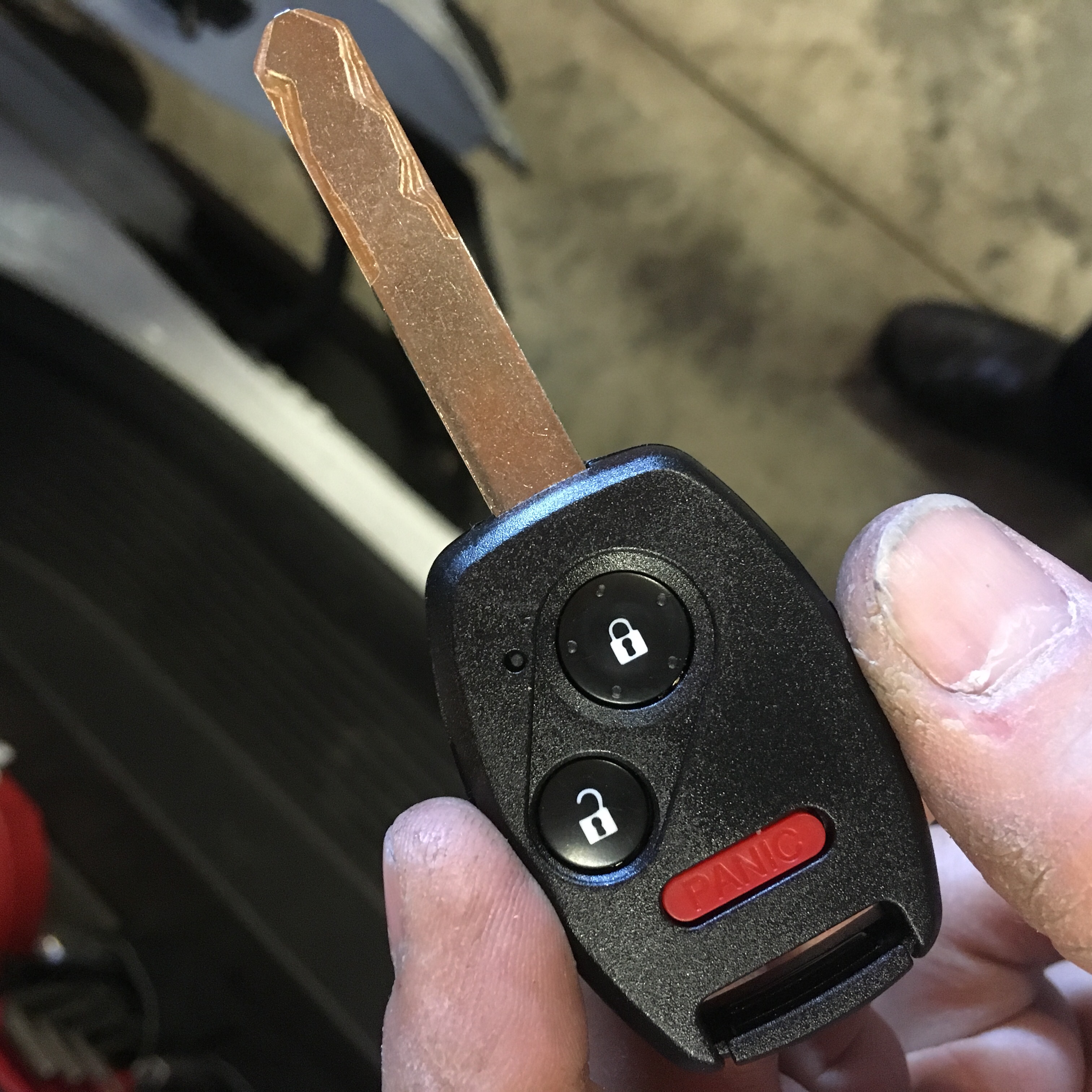 Your house is an important investment. It is logical to keep it secure all the time. Then again, there are people whose expertise is to burglarize homes. That's why our locksmith Upland company recommends the use of high-security locks.
There are different ways to secure your house that can append an additional level of protection to your investment.
You can install motion sensor lights. It is also vital that you ensure your windows and locks are always locked. Don't forget to add highly secured locks.
Benefits of High-Security Lock
What is it exactly? Having a highly secured lock will give you peace of mind knowing that the gateway to your house is properly secured.
This kind of lock has special features, such as manipulation resistance and forced entry resistance.
In other words, this type of lock guarantees that no one can pick and enter your house through the door. And if that person would want to enter without the proper key, he would need to destroy the entire door first.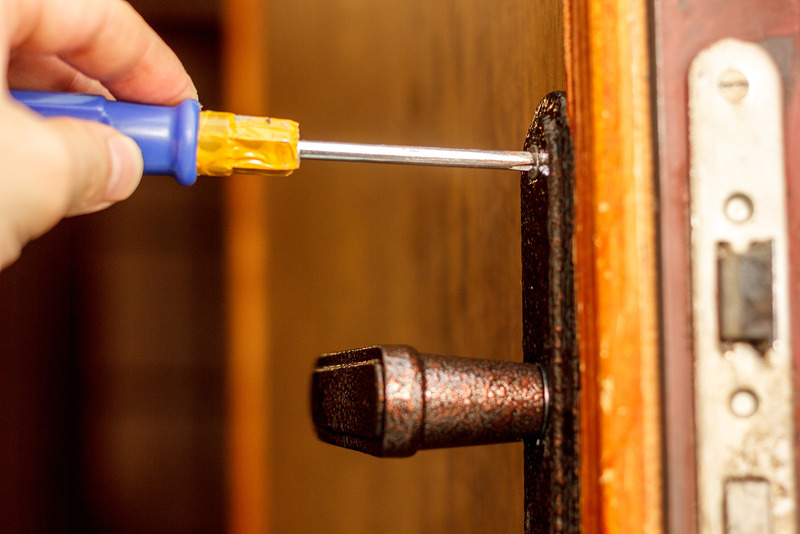 Open It With a Key
It is one of the main benefits of a high-security lock. That is, you can only open it with a key. Hence, a thief has to choose another entrance to get inside your home.
Show Evidence Of Tampering
It cannot be picked using any pointed objects. Thus, robbers cannot use common picks when they need to access a house with a high-security lock.
The only way to gain entry is to drill the lock using a powered drill. They may also need to kick the door down.
Of course, if they have to kick or drill, you will be alerted with all the noise they make. It gives you the opportunity to call the police.
However, if they drilled the lock and you were not at home, you would know that a criminal had been inside. It would prompt you to call the police before you enter the house.
Is It More Effective Than Installing An Alarm System?
It hinges on your preferences. But some homeowners opted for a high-security lock and have it installed by an expert locksmith Upland area.
One of the reasons is that an alarm system can sometimes send a false alarm. For that reason, most of them would just ignore it.
However, if someone drills a lock or breaks a window, you cannot ignore it. It does not only prompt you to call the police but it also alerts your neighbors that something is awry is going on. As a result, it may prevent the attempt to burglarize your house.
Who Can Install A High-Security Lock In Upland, CA?
If you wish to properly secure your house, our locksmith Upland company recommends adding high-security locks to your most-valued home. We are an expert in installing different types of locks and we continue to improve our skills. In that way, we can provide excellent services to our clients in Upland.
Call our office today (909) 229-4955 to schedule an appointment. Our locksmith Upland team will visit your house and install the highly secured locks to keep you and your family members safe from intruders.
If you are having issues in which your Steele gate isn't catching properly, call All City Locksmith. We can file out the door jam allowing the bolt to properly catch. You can also call a gate repair company but they will charge you hundreds of dollars to adjust while our residential locksmith service can help you for a fraction of that price. We only assist if this is a minor issue. If we cannot do it we will let you know.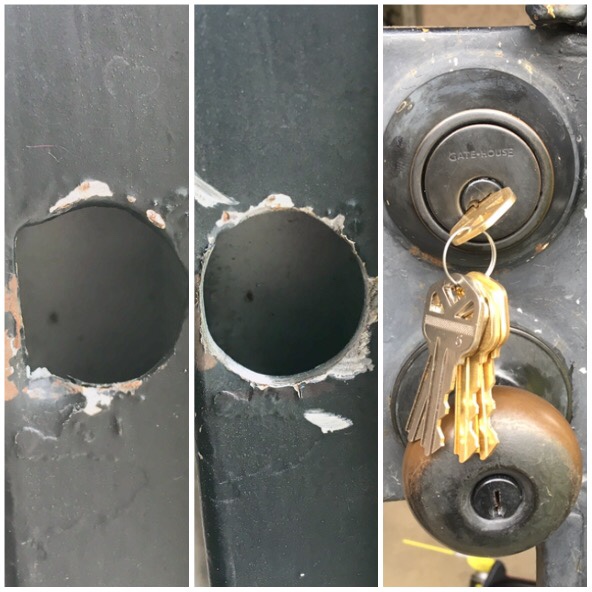 We can fix your Sagging front door in just seconds. We have special tools door hinges when you are in need of residential or commercial locksmith services. Our techniques work so that we properly align or run on the door jam. If you use our Rekey services, we usually do this as a complimentary service free of charge. If you would like to know if we can help, texting a picture of the door will definitely help us know if we can assist. We can fix most metal and wood doors to close smooth.
Are you looking for a more restricted keyway? A key in which is very difficult to obtain copies? Then we have the key for you. We now stock Schlage Primus Keys and Cylinders.
We recommend this particular keyway if you are a small business that gives employees keys but this particular key you won't find at your local hardware. You can only get it through us at All City Locksmith and maybe a few other places.
Call All City Locksmith of Rancho Cucamonga if you should have any questions about this restricted keyway or we can special order many restricted keyways including Assa Abloy, Multi Lock, Medico and much more.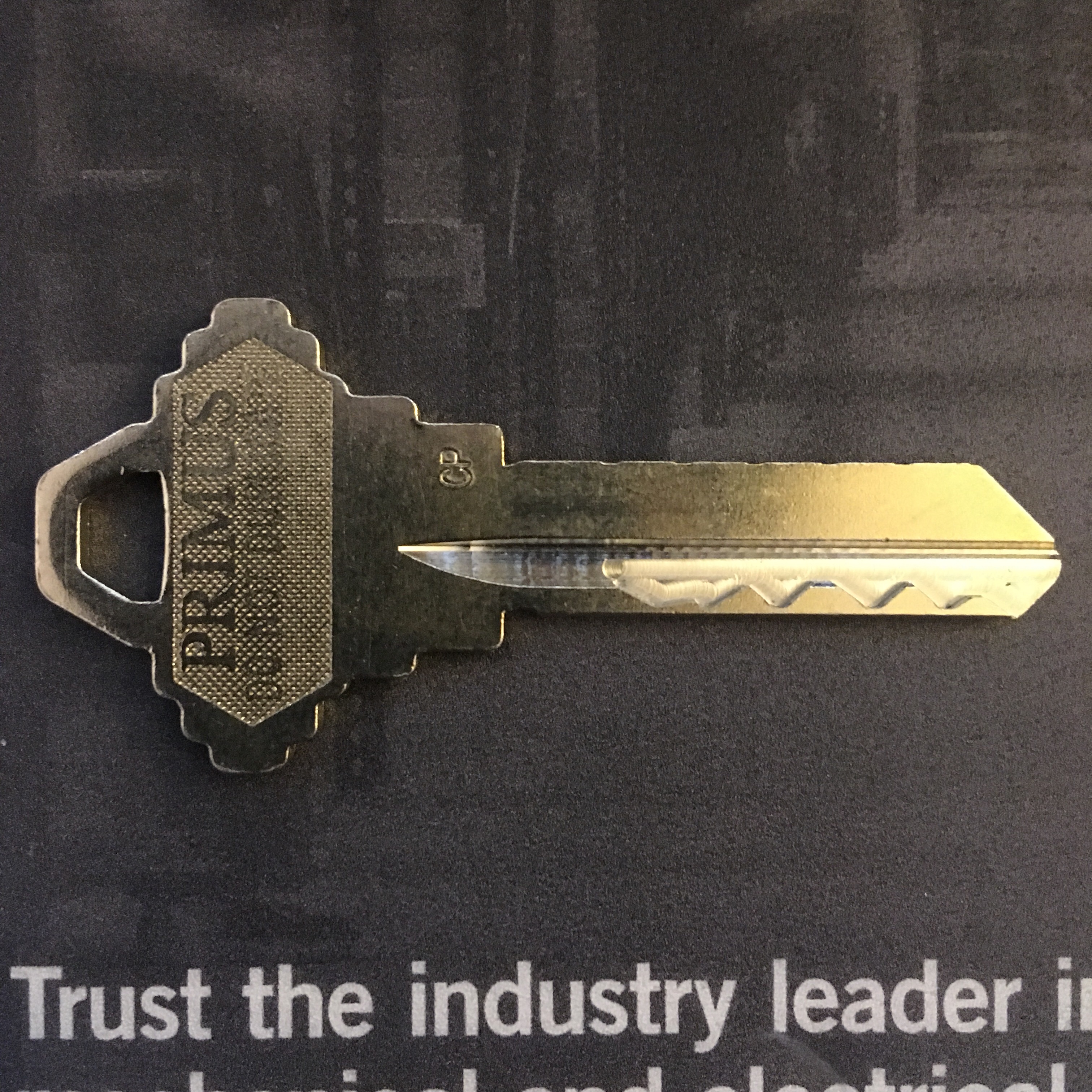 When you lose your car keys, it can get ugly. Luckily, we carry a decent amount of auto keys. Our most common requests for lost Auto Keys are, Chrysler, Dodge, Ford, GM, Honda and Nissan. We tend not do do European autos at this time, but maybe soon. We use a variety of auto programming tools that are available to Locksmiths. We have a great source for obtaining key codes and as a result we can cut a working key based off its vin number and arrive to your location with a cut key ready to be programmed.
No one makes it simpler than All City Locksmith when you lose your car keys. We arrive with a great attitude ready to get you back on the road.
Call All City Locksmith today if you have any further questions.
Cut and Programmed 2010 Ford Explorer Remote Head Keys in a few seconds. We are an alternative to a car dealer when it comes to losing your auto keys. We drive to your house with a new key cut from yourn factory vin number. Our next step is programming the transponder to turn the ignition. Or we can cut a new key if yours is broken in 2 pieces and if yours is also damaged.
If you are in the need of replacing your door hardware. We make it more than easy. We sell Master Lock hardware. You have the option to buy our hardware or by your own and we install it. We make it simple.
We can also special order almost any kind of door hardware or recommended a place.
We can Rekey the new Hardware to match your existing locks or can rekey Rekey the current hardware to match the new hardware in case you want a fresh set of keys in which we always recommend.
We can clean up your existing hardware if needed and lubricate and make them run like new again. We can also cut you new keys and highly recommend getting your keys Cut when we are at your location. The answer is simple, so we can test and make sure the keys are accurately cut.
Our priority is customer service. We are not happy unless you are happy. We don't leave the job site unless you are happy.
Call All City Locksmith for your new residential door hardware today. We are happy to assist if you have any questions on purchasing new hardware.
Auto key Duplication made simple. If you lose your car keys or need a copy. We can help at a reasonable price. We can cut and Program your supplied key or we can provide them if in stock.
We at All City Locksmith can cut and Program almost all American and Japanese Automobile Keys. We have the best prices anywhere.
We have the best work ethics anywhere. If you not happy we are not happy. This is our philosophy and we hold up to it. We never leave a job site unless you the customer are happy.
We are located in Rancho Cucamonga and travel to you. We work around your schedule to make it easy and less stressful for you.
When it comes to losing your auto keys. We have the latest and greatest hardware to program your keys. We can program most American and Japanese autos from 1998-Present. We can also obtain Chrysler, Dodge and Nissan Pin Codes. We are conveniently located in the city of Rancho Cucamonga and travel to you. Call All City Locksmith today for all your key needs.