We sell and install new file cabinet locks. If you own several hon or Office Depot File Cabinets, did you know that we can put them all on a single key? We carry several different file cabinet locks that fit most file cabinet locks. In most cases people lose their file cabinet keys and ask us if we can help. Usually there is a key code stamped on the side of the key hole. If you call us and give us that number, we can most likely make you working keys and deliver them pre cut. The next time you run into this problem let us know and we can definitely assist.
Are you having problems with your commercial Sagging Door ? If it is too hard too close then yes. Doors tend to sag over the years as the ground shifts. We can easily this issue in minutes. We have professional tools that allow us to easily altar the door hinges in minutes. We also have tools to repair your residential door. If you use our services, we usually do this free as a courtesy.
We now carry emergency garage door release cables. If you accidentally lose your emergency garage door release cable keys, relax, we got your back. We will pick open your current one and install a brand new one with 2 keys for $75 out the door. A lot of times when people move into homes, they never receive all the keys and when they do, usually they only get one for the front door only. We at All City can easily help in that area too. Garage door services is a new product that we have added to our business and hopefully will grow even more in the coming years. Call 909-229-4955 and find out why we are Rancho Cucamonga's Most trusted locksmith for over 10 years and strong.
If you are reading this and you are rekeying your home, we will make your locks bump proof if you mention this post. All City Locksmith is the only company that goes beyond to make our customers happy and returning. We are always looking for ways to improve our business and this is one of them. Bump proof locks make it nearly impossible for anyone to pick.
Fixed a Sagging sliding gate lock with specialty tools. If you a door that is rubbing against the top or side door, we can usually fix this within seconds. We usually do this as a free courtesy when you let us Rekey your home or business.
Copy, Cut and Programmed Honda Keys at affordable rates. If you need an extra copy of your car keys. Call All City Locksmith and we can travel to you or you can come to our office. We carry oem and after market keys and do all the cutting and programming in house. We can also work around your schedule. You have the option to book it on a certain day or same day if you like. Depending on our availability we can usually do some day. Call All City Locksmith today if you have any questions.
We can also program your supplied auto remotes at a fraction of what a car dealer would charge you.
We offer many locksmith services from Home, Business and Auto. We serve Rancho Cucamonga and the surrounding areas.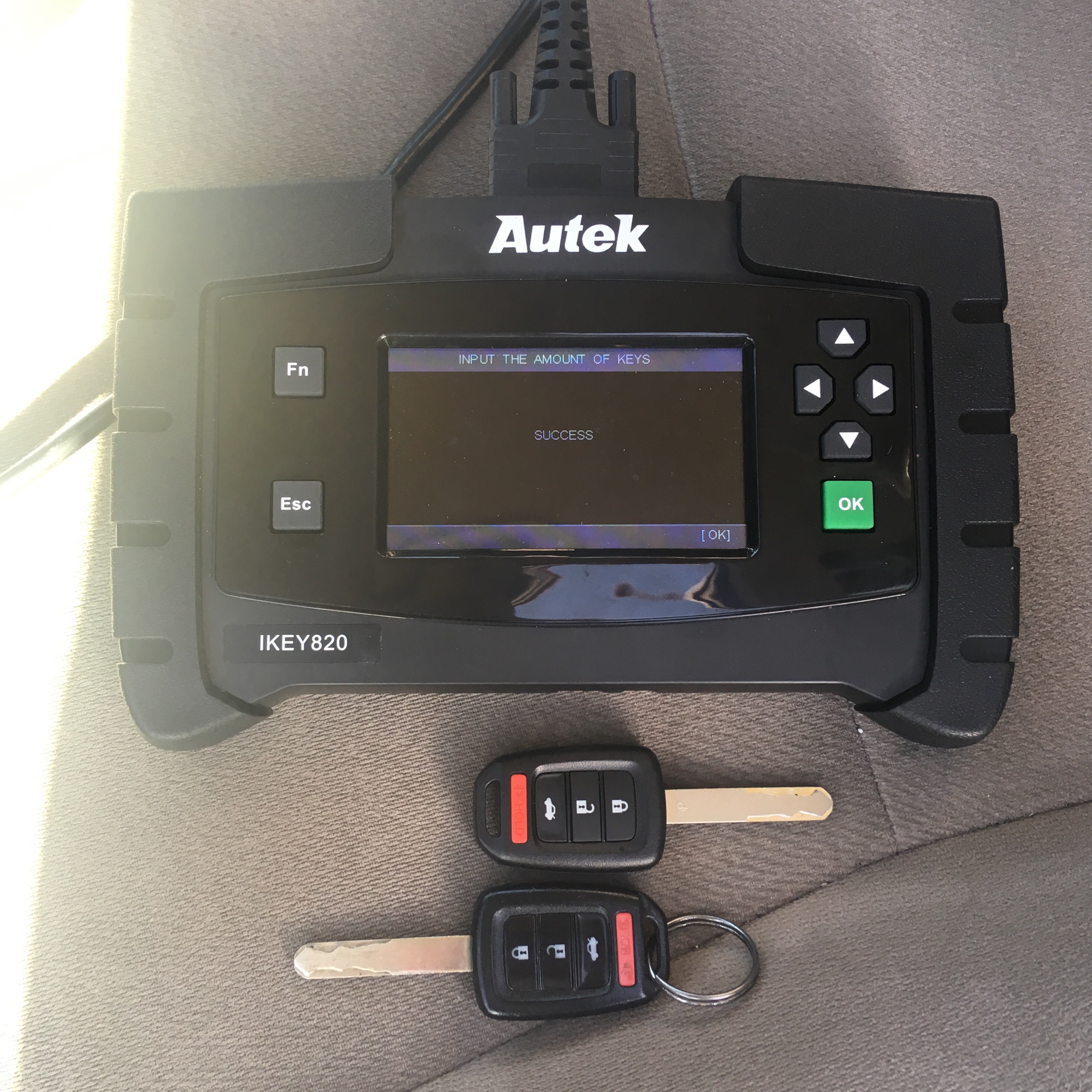 We program many car keys. If you lose your car keys did you know you can pick up a working key from the dealer ? All that is needed next is having it programmed. You can make the locksmiths job a lot easier and bring down the cost to having us come to your home
To Program the key. In my own opinion I think this is a better idea because nothing beats factory original keys and most locksmiths just carry the cheap keys. I'm just being honest because this benefits both the consumer with a quality key that will outlast an after market key versus a knock off key which is a lot cheaper.
Sentry Gun Safe picked open and new keys made on the spot. If you lose your tubular keys from gun safe to Harley, we got your back. We have speciality tools to pick open and decode the lock so we can cut you new keys in no time. We drive to your place making the hole process a simple and great experience. The next time you are in need of a local one man locksmith call All City Locksmith today.
Refurbished door hardware with every property Rekey. When we Rekey your home not only do we go the extra mile of properly handing you a pair of smooth working keys, we will clean up your locks add grease to them and will function like new. When you chose All City Locksmith you are using Rancho Cucamonga's finest 1 man Business. Call All City Locksmith Of Rancho Cucamonga today and book your appointments on the phone or online.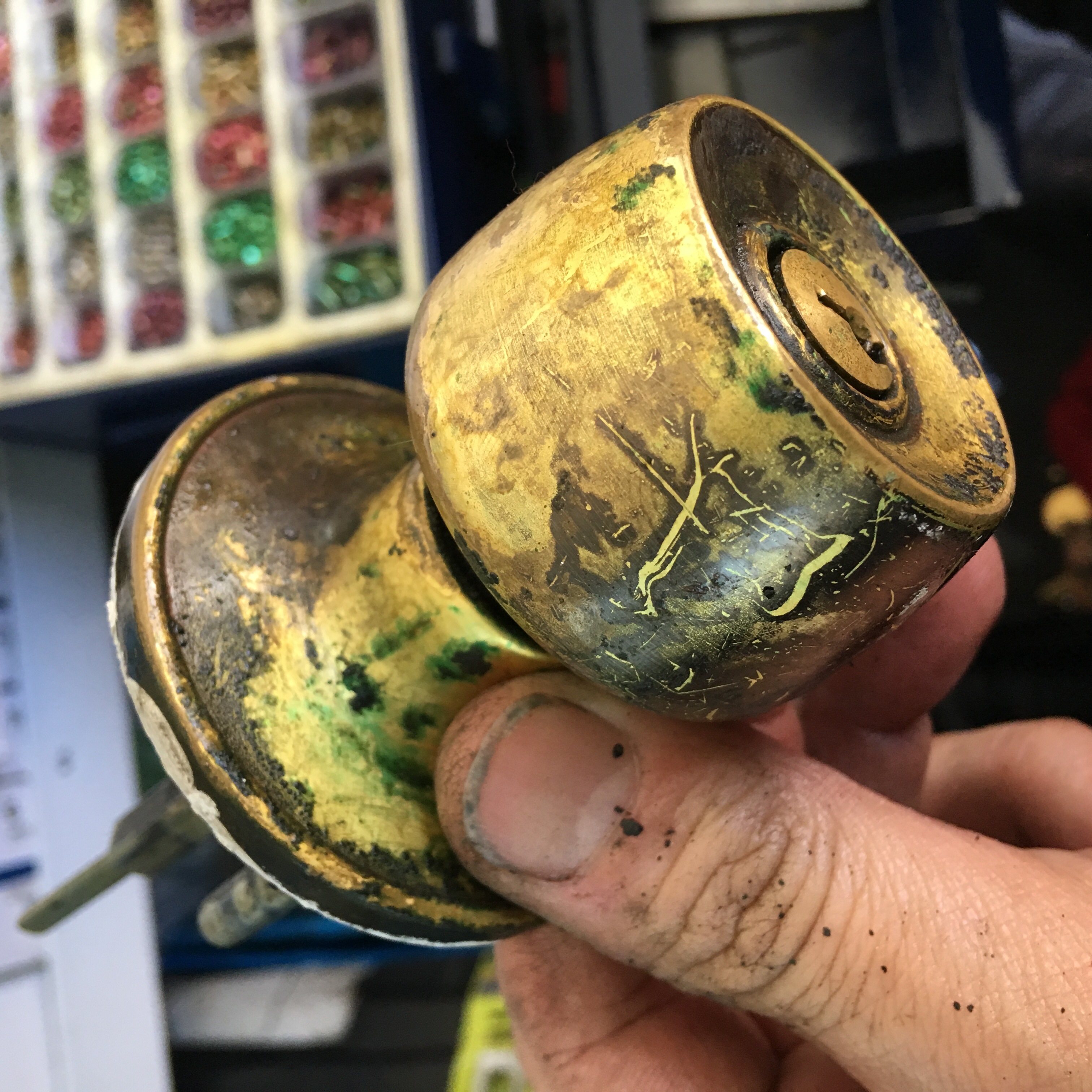 We sell and install new mailbox locks. If you lost your mailbox key or simply want a new one, we carry quite a few different ones and have one for your mailbox. This is a great option if you are moving into a new home with no key or simply want to Rekey it. A new lock would be our recommendation. Call us today for any questions.