We repair broken sliding glass door locks. If you are having locking issues please call Rancho Cucamongas finest locksmith. We will get the job done at an unbeatable price and fast service
Call us today if you are in need of one of those old skeleton keys. We drive to you, so we can test out the key to insure it works.
When you need your transponder keys call us. We drive to you and take the headache of dealing with the car dealer out. We also beat their prices easily and respond as fast as possible. We do not cut laser cut keys at this time, but in the future we will.
Call us today for a real fast response. We will program all your remotes at a fraction of what a dealer will charge. We are located in the heartland of Rancho Cucamonga but travel up to 25 miles away.
2001 Honda Civic Key Cut and Programmed.Car had no working keys. All City Locksmith came within minutes to fix this problem. At the end of the visit we provided a working key.
When you call All City Locksmith. We treat each customer with respect and understanding each situation. We drive to you as fast as we can. We are Rancho Cucamongas Most Trusted Locksmith
We can program almost any car key. We drive to you with the key already cut. So there is No need to do anything, we take the stress out
In need of a custom lock installed? We can help. If you need custom installations of deadbolts or cabinet locks, we are here for you. We drive to you
We can also sell you our hardware or special order it. No matter what the situation is. We are here for you. Call All City Locksmith of Rancho Cucamonga Today.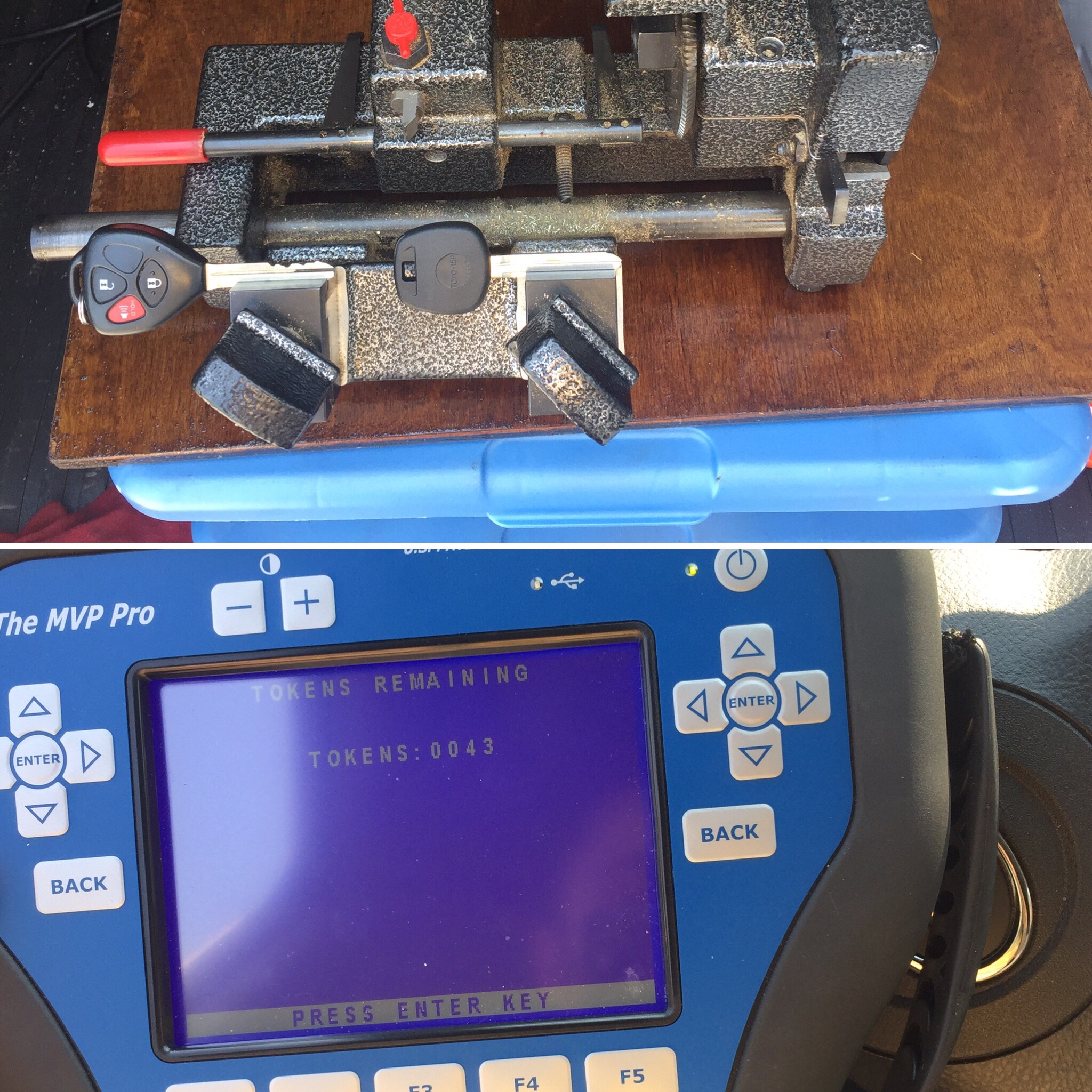 Need a duplicate of your auto key? We can do that and also program it. We drive to you so not only do you get a copy, we also test the key to make sure it works properly. This can be frustrating when you go to a department store, come home and find out your key does not work.
We also eliminate the need to go to the dealer. We program the key on the spot and test it. We can also program many remotes. When you need a Locksmith Call All City Locksmith Today.
We not only Rekeyed this house. We also fixed a problem that they had with the front door lock. The locking mechanism was not unlocking from the outside. We took care of this and the customer was happy
Need to add some extra protection? We can definitely help out. We do custom deadbolt installations so feel free to call All City Locksmith Today if you have any questions.