We carry a wide range of steel flat keys. Flat keys are usually used in very old style locks such as vintage cabinets and even those world war 2 trunk locks. These range between $15-$25 each. Call us today to see if we have your key in stock.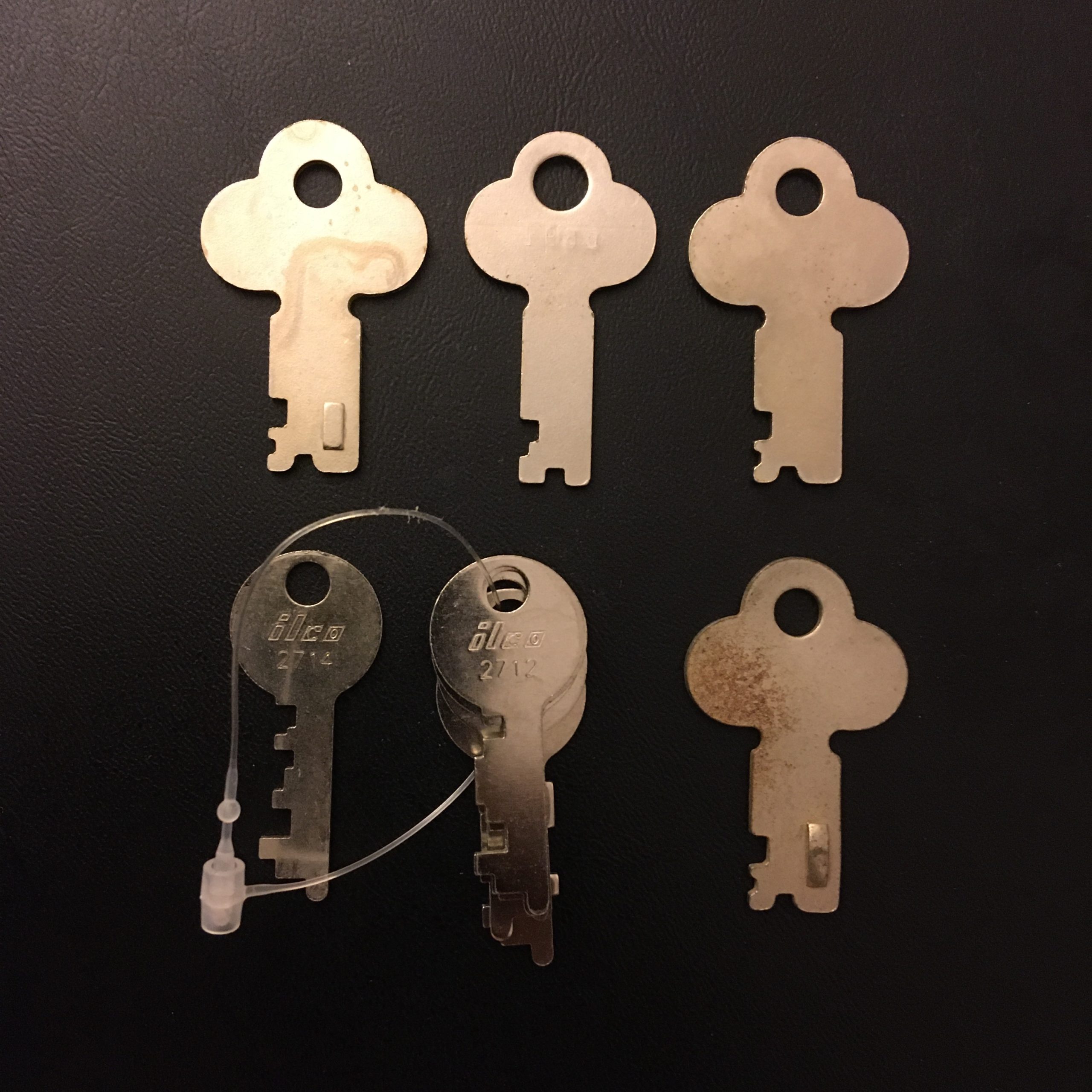 If you accidentally lose your car keys we can help. We carry late 1990s and up transponder keys and have a few different key programmers. We cut the key based on the vin number which usually works as long as if the vehicle has a clean title or if the car has never been Rekeyed. If you are looking for a bigger discount on our services, we highly recommend if you can get the key code. This can easily be obtained if you go to the dealer of your car and show proof of ownership and a small fee, but a lot easier on our end.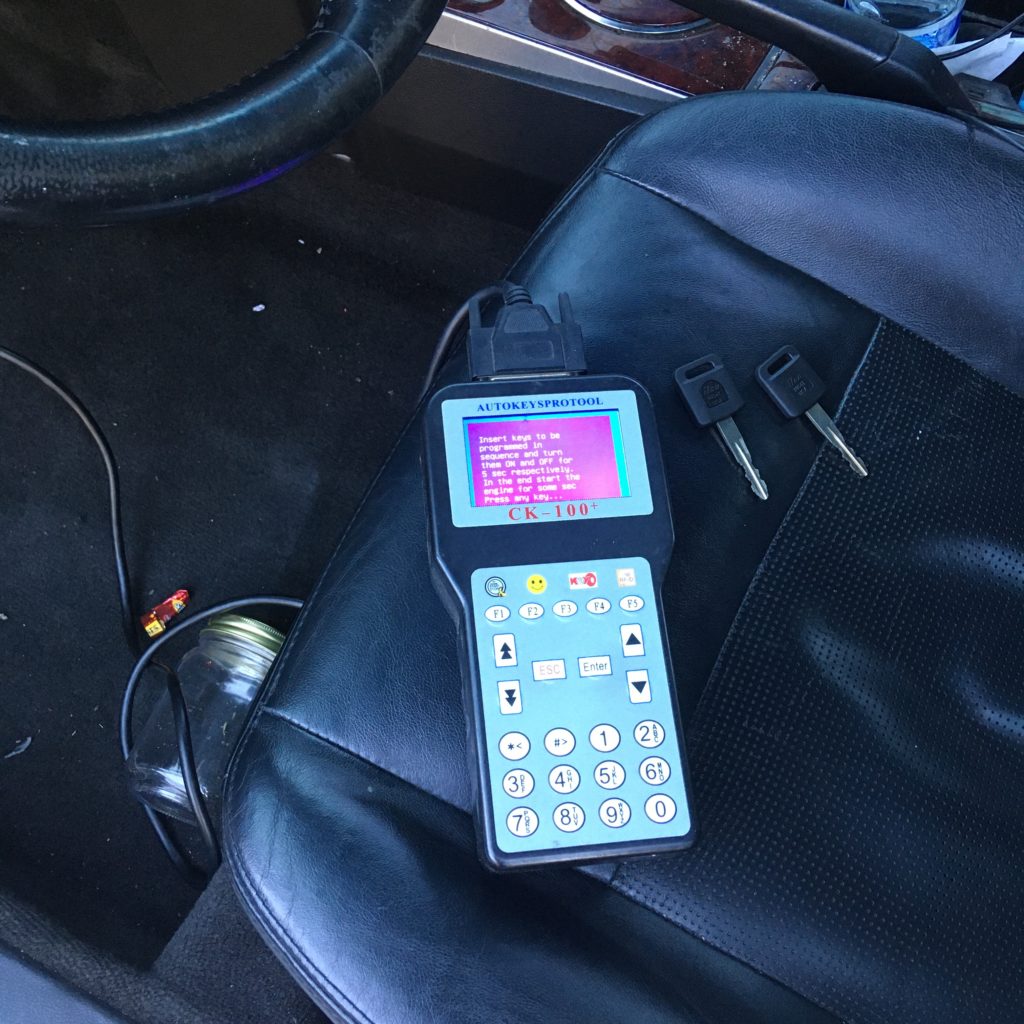 IC Core mortise cylinders installed on commercial glass doors. If your business has these floor based locks and you plan on rekeying your business on a regular basis, we definitely recommend these ic core cylinders because they make it easier on the locksmith. Why does it make it easier you may ask? Well, instead of the Locksmith being on the floor in high traffic areas like a mall and blocking door traffic, it takes seconds to remove the ic core cylinder and minutes to rekey and seconds to put back. We can even sell and rekey you dozens of different keyed cores and supply you a control key to put the new cylinders in for future use.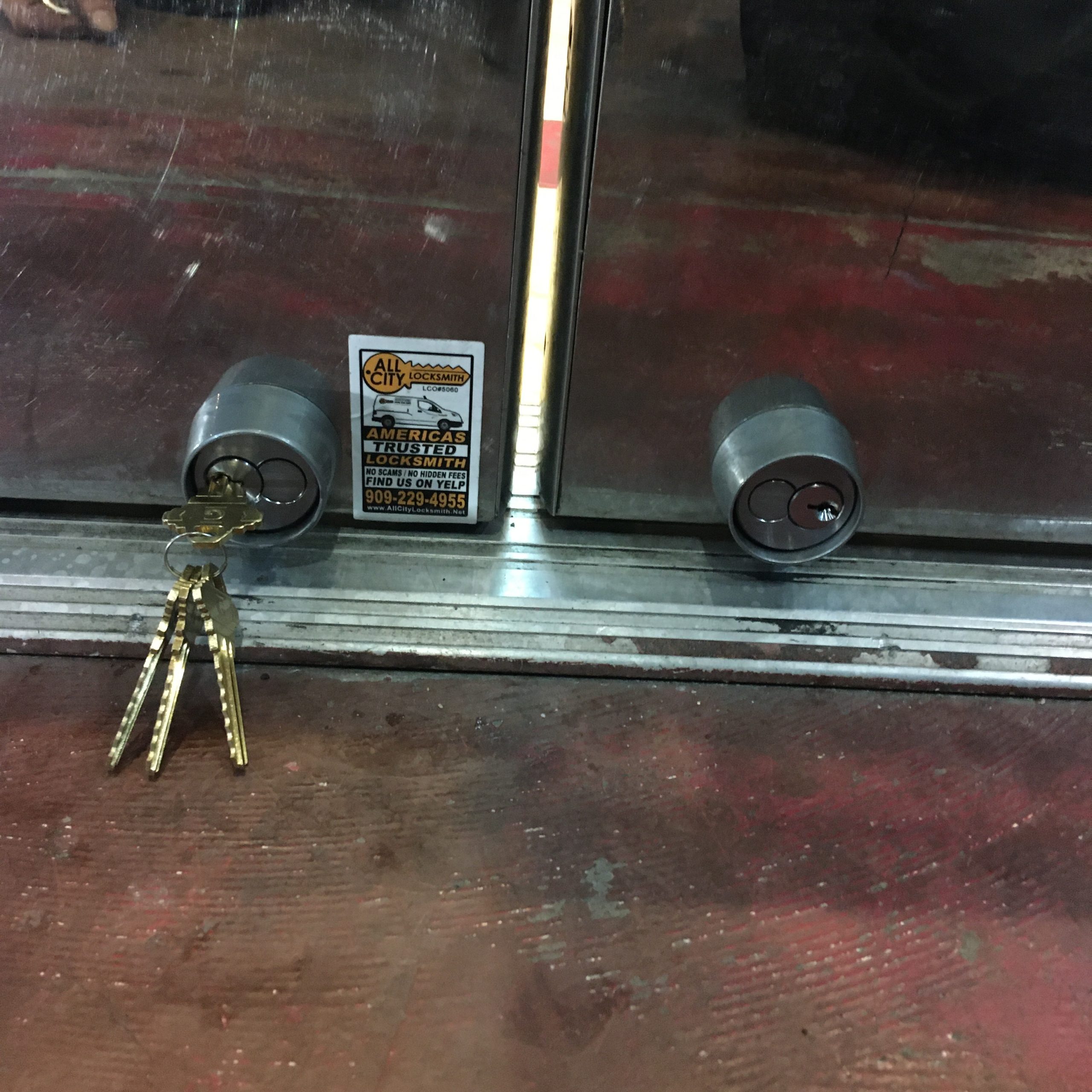 We get all kinds of requests from our customers to do specialty installations or specialty key systems. This time the customer requested they wanted a master key system and they wanted 4 keys to work on a single lock. A master key and then 4 sub keys. We had the locks Rekeyed in minutes and duplicated and stamped additional copies and tested all keys for accuracy. If you are looking to master key your business, we are just a phone call away.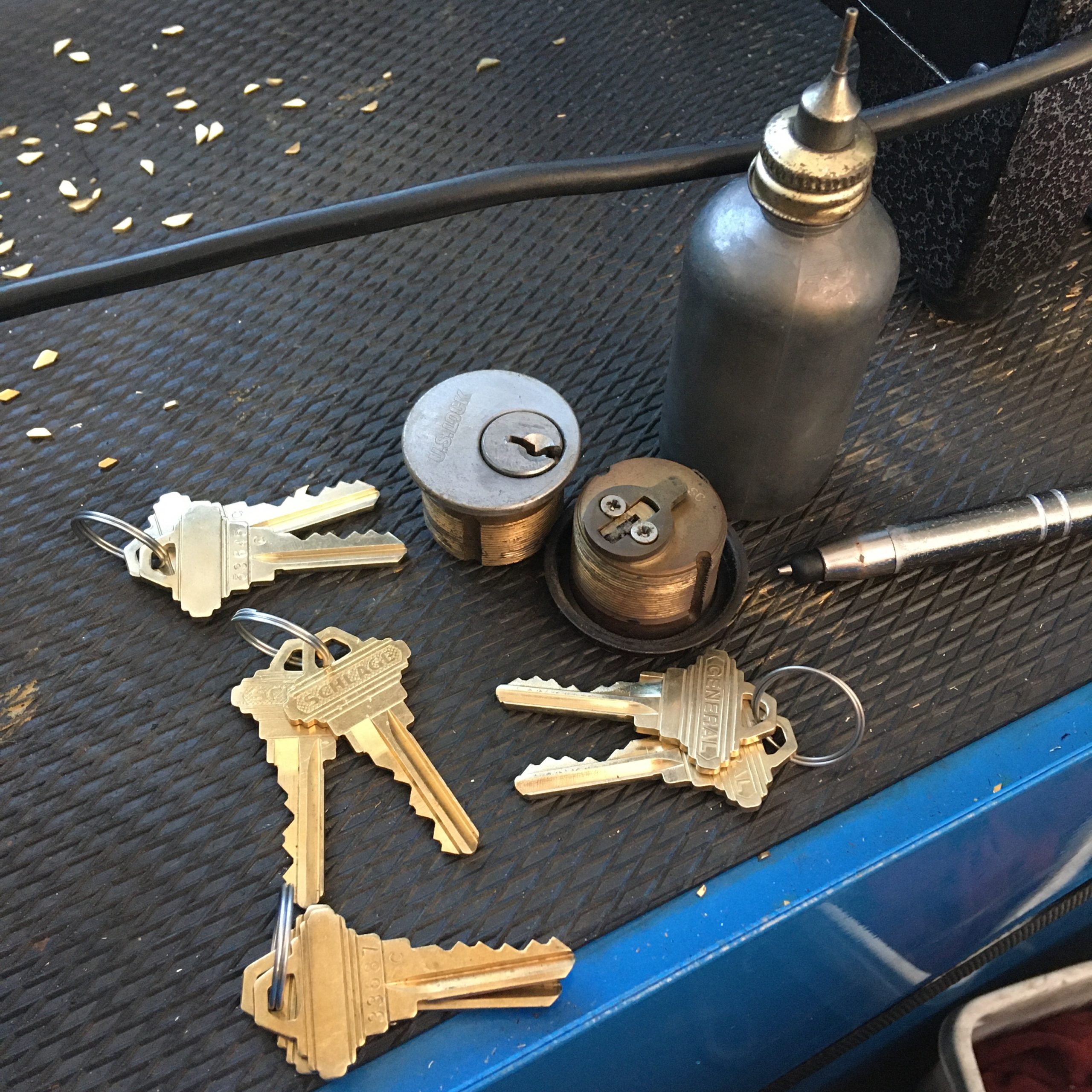 We create Best Key systems for your business. If your storefront requires this sort of keying system we are here to help. We can supply you with plenty of cylinders with different key cuts or create a master key system for your business. It is best to let us do all the rekeying in advance that way we have them in stock for you. We carry plenty of different best key ways and can cut keys on demand.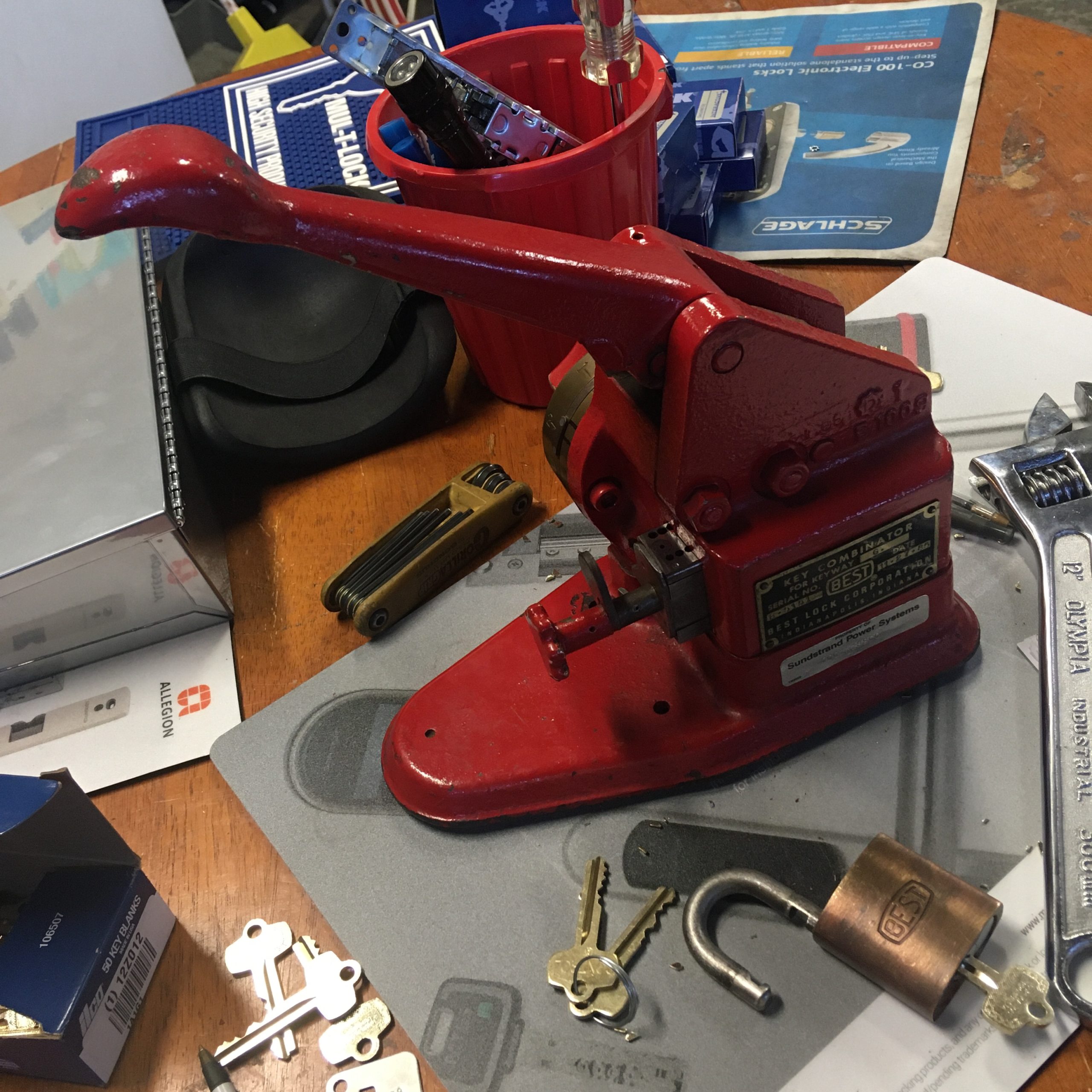 We install cabinet door locks. If you are in need of some extra security around your office or home we can add locks to your desk or cabinet. Give us a call and we can give you a price since every situation is different. We carry many American Lock, Comp X and Chicago Ace locks and can order a specialty one if you need one. We carry all the necessary tools in our work van making it painless on you and work around your schedule.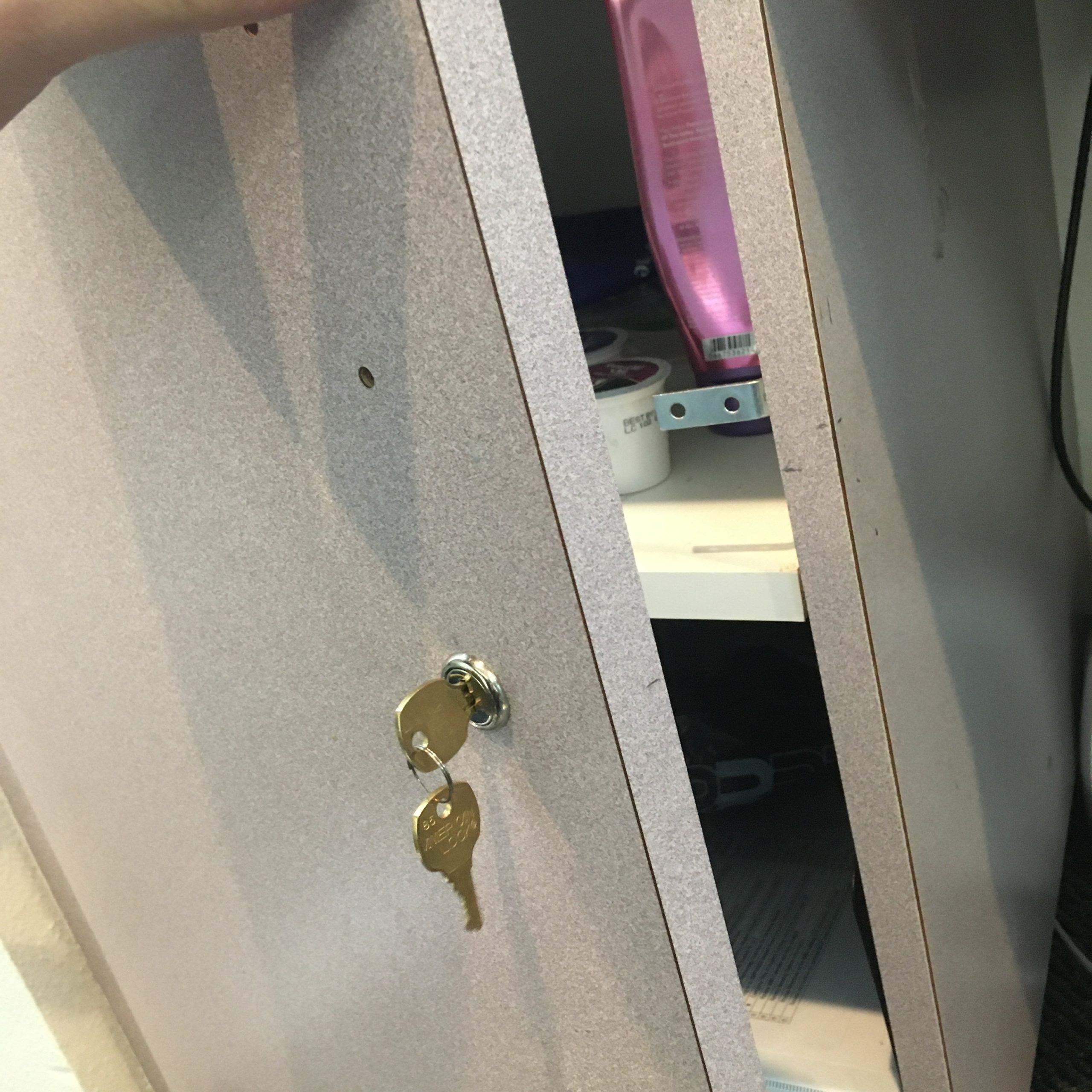 When you are looking for a reliable locksmith that can travel to you. Call All City Locksmith. Serving Rancho Cucamonga for over 10 years we provide excellent customer service. We can Rekey your new home or business, unlock your home or car, install new Mailbox lock, provide you with specialty keys that are very hard to make duplicate copies. We accept all major credit cards and now Zelle.
We are now authorized Mul-T-Lock dealers. We can sell you the best and most strongest hardware on the market today. This high security lock is pick proof and made of grade 1 materials. The keys are rare and cannot be cut at your local hardware store. We carry the exclusive keyway making it nearly impossible to get duplicate keys unless you have a mul-t-Lock key card. We can also Rekey your current mul-t-Lock hardware and cut new keys for you. Call All City Locksmith for all your key needs.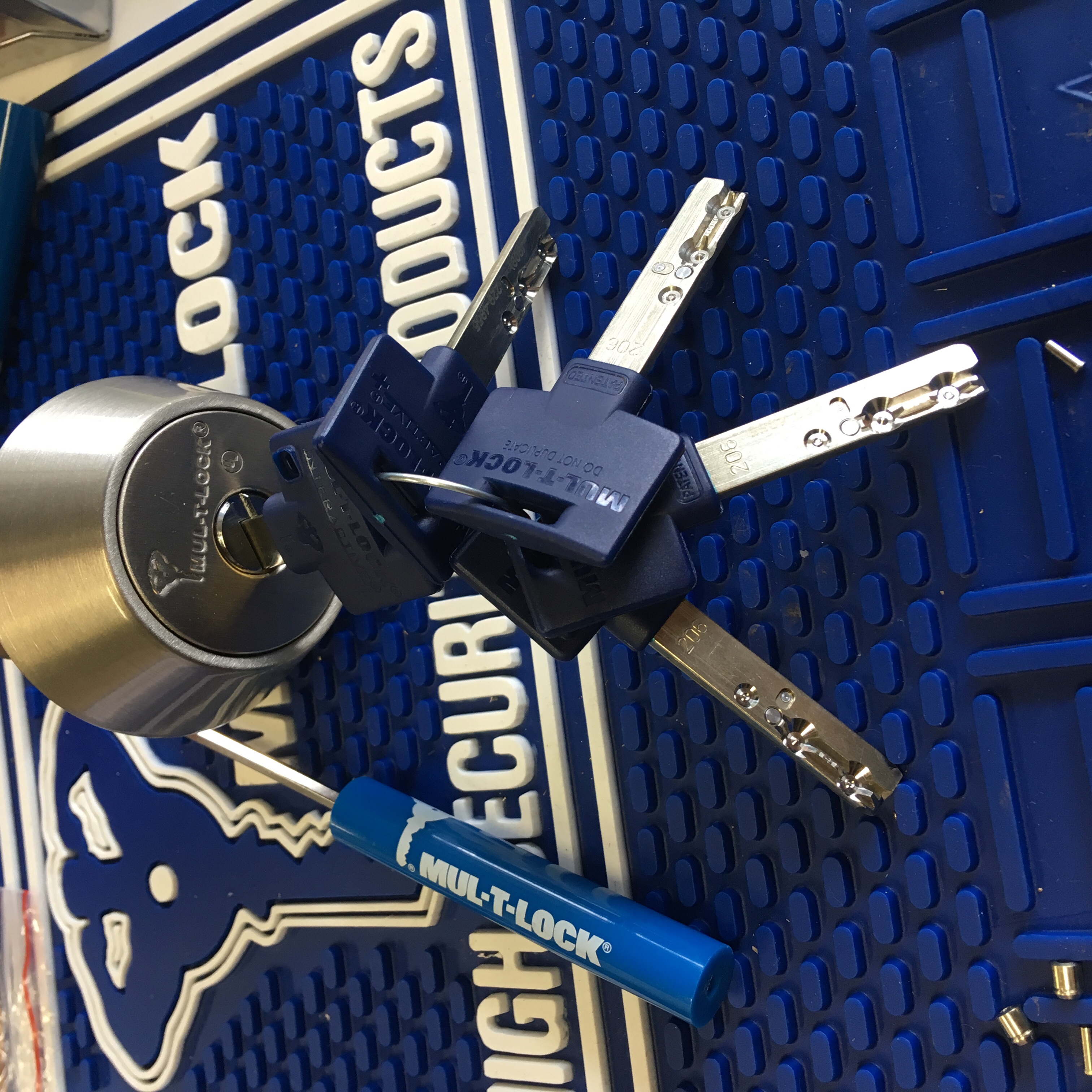 If you are looking for a huge security upgrade to your home or business, look no further. We now carry Mul-T-Lock door hardware and can also Rekey Locks and cut Mul-T-Lock High Security Keys. If you are looking to duplicate your Mul-T-Lock Keys we require your ID and key card in order to duplicate your keys.
Professional done right the first time. When you choose All City Locksmith for your residential needs, we get it right the first time and always double check our worksmanship and even have you the customer check on things before we leave your property. We always use different lubricants on your door hardware such as sprays for your door latches and specialty grease for your Cylinders. Our goal is to make your door hardware work factory new. We are not happy unless you are happy and never leave a jobsite unless you are 100% satisfied with the work we perform.